Mon 28 Nov 2016 by Louise_Dennis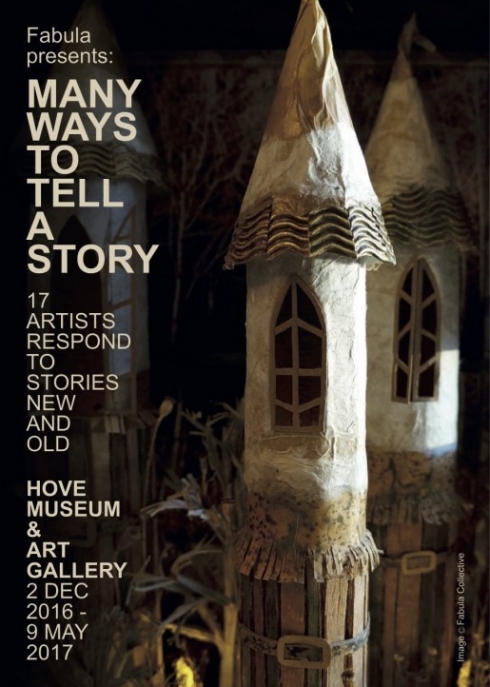 Fabula is all about telling stories in different way and we are thrilled to be able to exhibit at Hove Museum from Dec 2nd - 9th May in a show entitled 'Many Ways to Tell A Story'. 17 artists are involved, including guest artist Joe Evans. The exhibition contains 2D and 3D work, Books and Films and is inspired by fairy tales, the history of film, theatre, memories, relationships and more. We are also exhibiting our collaborative piece, The Story Cabinet. If you are interested in finding out more about this, the exhibition in general or Fabula, please go to our blog www.fabulacollective.blogspot.co.uk
We are very grateful to be able to have an open house to mark the start of the exhibition. On the 3rd and 4th of December at Hove Museum there will be cards, prints and small gifts for sale. Following that, we will also be putting on several workshops throughout the exhibition including storytelling and art workshops for children. Most of these need to be booked and details can be found at:
https://fabulacollective.blogspot.co.uk/2016/11/look-fabula-at-hove-museum.html
It's very exciting! - we hope you can come!
Share:
News archive
2019
2018
2017
2016
2015
2014
2013
2012
2011
2010
2009