Wed 30 Nov 2016 by Jo_Moore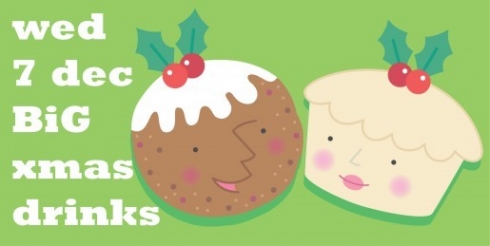 BiG Xmas Drinks
Wednesday 7th December
Upstairs room of The Chimney House pub
From 7.30 - 11.30PM
Start the festive season early and join BiG on Wednesday 7th December upstairs at The Chimney House pub (just off Seven Dials) for a private party. chimneyhousebrighton.co.uk
A great chance to meet and mingle with other BIG members over a glass of something warming. A complimentary drink for early birds to get you in the party mood. We can't surpass last year's wonderful creation of the Enchanted Forest at The Northern Lights bar, but there may be a few activities to keep you occupied. Activities are optional, so just come by for a sociable evening.
As is customary there will be a raffle prize for one lucky BiG member. In order to qualify you need to be a fully paid up BIG member by 5PM the day before the party (Tuesday 6th November). All BIG members names will go into the hat and the draw will take place during the BIG party.
All welcome, see you there!
Share:
News archive
2019
2018
2017
2016
2015
2014
2013
2012
2011
2010
2009