Sun 08 May 2011 by Siobhan_Harrison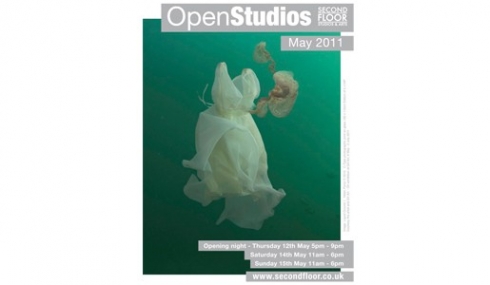 London's best-kept art secret revealed -130 artists open their studios to the public.
Viewing days - Saturday 14th & Sunday 15th May 11am – 6pm
Location – Second Floor Studios & Arts, Mellish Industrial Estate, Harrington Way (off Warspite Rd), Woolwich, London SE18 5NR
Location on Google Maps: http://tinyurl.com/672faph
Car: A206 dual carriageway between Charlton and Woolwich. Access from the A2/M2, M20 & M25
Train: Charlton or Woolwich Dockyard. DLR: Woolwich Arsenal Bus: 180, 177, 161, 472
Second Floor Studios and Arts, one of the largest communities of artists in the UK, will open its doors to the public on May 12,14 and 15 for a special Open Studio. Works on display include: paintings, sculpture, prints, drawings, photography, digital art, animation, motion graphics, illustration, textiles, mosaics, furniture design, glass, stained glass, jewellery, ceramics, fashion design, cabinet making...
Share:
News archive
2019
2018
2017
2016
2015
2014
2013
2012
2011
2010
2009