Thu 24 Nov 2011 by Siobhan_Harrison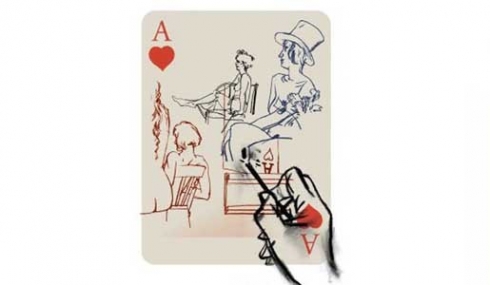 Tuesday evening saw Brighton Illustrators meeting gather at Jake Spicer's studio at New Enland House for a fantastic Alice themed Life Drawing session. A really inspiring drawing session with mixed lengths of poses to suit everyone. A break half way through saw illustrators nibbling on cake from the Mad Hatters table.
Many thanks to the brilliant models Lucy, Sophie, Naomi and Laura.Some of Brighton Illustrators sketches are shown here.
Jake runs regular life drawing sessions and events for any Brighton Illustrators keen to get back to sketching. Details can be found on Jakes website http://brightondrawing.tumblr.com/website
There are some fantastic pictures of the event on Jake's blog and links to Geo Parkin's /Micheal Mundy's blog at the link below
http://brightondrawing.tumblr.com/post/13259181426/alice-in-wonderland-themed-life-drawing-for-b-i-g
Sketches by Fred Pipes
Share:
News archive
2019
2018
2017
2016
2015
2014
2013
2012
2011
2010
2009