Sun 19 Aug 2012 by Matt C Stokes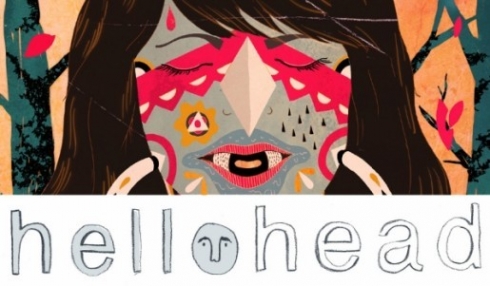 For one night only, Cargo in London will be holding an illustration exhibition comprising of an eclectic mix of work from 60 illustrators and designers, on Wednesday 22nd August 2012 / 6pm 'til late.
Curated by illustrators Lucy Joy and Rosie Shorter the exhibition began as a portrait-swap. Each illustrator's name was picked from a hat and paired with another at random. Tasked with drawing the other in their own unique style the results are beautiful, weird and wonderful! There is some fantastic work on show from the talents that are Jack Teagle, Holly Wales, Bob London, Gemma Correll, Pat Perry, Telegramme Studio, Pomme Chan, Kate Copeland, Pietari Posti, Miss Led, Tim McDonagh, Sandra Diekmann and many more.
The night is bursting at the seams with fun and creativity for all. There will be a silent art auction of all the prints (so bid your max and cross your fingers!) Live portrait drawing, a pop up shop, plus an interactive set and lots more. Be sure to bring your pennies as all money raised goes towards the National Autistic Society. This year the NAS celebrates its 50th Birthday with the theme of 'friendship'. Embracing this we did a call-out for artists young and old from the NAS to be involved in the portrait swap project. There was a great response and all will be on display at hellohead.
hellohead workshops
Zeena Shah & Bread Collective will be hosting screen printing and art workshops for children with Autism and Asperger Syndrome on Thursday 23rd August / 11-2pm.
For more information check out www.hellohead.co.uk
Selected images shown © Uberkraaft / Pietari Posti / Tim McDonagh / Alvaro Tapi / Miss Led
Share:
News archive
2019
2018
2017
2016
2015
2014
2013
2012
2011
2010
2009