Wed 15 Aug 2012 by Penny_Dann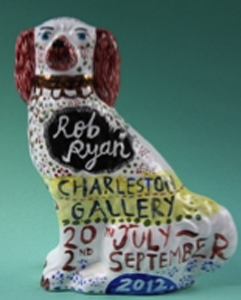 Don't miss an opportunity to see Rob Ryan's work in a glorious setting.
http://www.charleston.org.uk/visit/charleston-gallery/rob-ryan/
From Charleston's website - "Inspired by Charleston's unique atmosphere, the exhibition is Rob Ryan's contemporary take on the Staffordshire pieces in Charleston's own collection, using his distinctive style of illustration and humour. Rob Ryan says of the exhibition, 'I hope that the ceramic pieces I produce for this show will channel some of the spirit of joie de vivre that flows out of and around this Sussex farmhouse'."
Share:
News archive
2019
2018
2017
2016
2015
2014
2013
2012
2011
2010
2009