Wed 14 Oct 2009 by Jane Spencer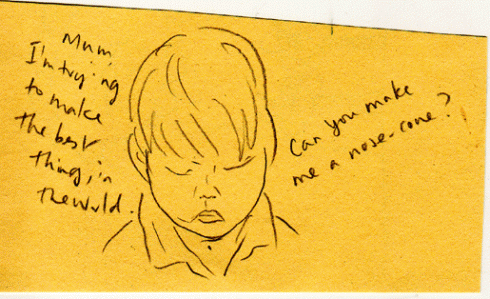 This is my son, in the moment.
I try to draw whenever I can, so often I draw him, and the things in the parks we visit here in the city or out in Wales, where we go to Bala or the coast. A flask of tea and chocolate for the journey, 3 wet-suits and body-boards in the boot.
The suits look like 'the Incredibles' costumes till we put them on.
Share:
News archive
2019
2018
2017
2016
2015
2014
2013
2012
2011
2010
2009