Sat 10 Sep 2011 by Angela_McKay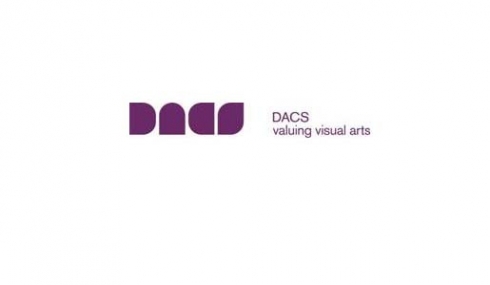 He takes time out of his busy schedule to explain why he thinks the Artist's Resale Right (due to be fully implemented on January 1st 2012) is so important and lends his support to the petition created by DACS (Design and Artists Copyright Society).
'The Right is important for artists because your art has a life after you've finished with it and it carries on living after you sell it. It's totally logical that artists get recognised in this way because musicians get royalties in the same way. Mr Blobby is still getting royalties for his Christmas no.1 and he's hardly contributed to culture in a meaningful way.

When it's fully implemented next year, it will also be a huge help for artist's estates. I know how important this is because I have a 2 year old and I'm starting to think about what I'm leaving behind. There's a real burden that is left with people in terms of estates and it can be a soulless job. I really think that financial recognition will help. I want my son to have something after I go.

Art is one of the most difficult things to make a living from. When you're starting out, it's a real struggle because you've got to fork out for materials, studios and often people have to take on other jobs. The Resale Right is important because otherwise you feel like someone else has just profited from you and your work.'
The petition created by DACS (which has over 700 signatories) welcomes the final implementation of the Right and calls on the UK Government and European Commission to recognise the importance of the Right in supporting artists, their families and beneficiaries. Fellow celebrated artist Cornelia Parker has also lent her support to the petition.
The Right currently allows visual artists an ongoing stake in the value of their work by paying artists a modest royalty when their works are resold through auction houses, galleries, and art dealers.
The full implementation of the Right will extend this royalty to deceased artists' families and beneficiaries, providing desperately needed funding for managing an artist's estate, including the costs of storage, conservation, cataloguing, research, restoration, assessment of provenance, and the identification of fakes.
Since the first stage of implementation in February 2006, DACS has paid more than 2000 artists over £12 million in resale royalties.
Visual artists, whose median salary is between £15,723 and £10,000 compared with the UK national median wage of £21,320, often rely on a portfolio of earnings from different sources which are coming under increasing pressure.
About Stuart Semple
1. Stuart Semple is was born in Dorset 1980 and is a British artist and curator. You can read more about his work and exhibitions here.
2. The Mindful exhibition will be on at the Old Vic Tunnels between 21st – 28th September. You can find out more about the initiative here.
About DACS
3. Established by artists for artists, DACS (the Design and Artists Copyright Society) is an innovative visual artists' rights management organisation, representing over 60,000 creative individuals including fine artists, photographers and illustrators from the UK and abroad.
4. Over the past five years, as a not-for-profit organisation, DACS has distributed £34.5 million in royalties to visual artists for copyright licensing, Artist's Resale Right and collective licensing. This represents a direct financial investment into creativity and innovation. DACS' total distributions to artists represent almost twice as much as the investment made by Arts Council England to individuals for visual arts related activities over a similar period.
About the Artist's Resale Right
5. The Artist's Resale Right was introduced in February 2006 and entitles artists to a royalty each time their work changes hands through an auction house or gallery. The Right successfully balances the interests of artists with the interests of the art trade and recognises the on-going stake an artist has in the economic value of their work.
6. Despite fears that the Artist's Resale Right would divert sales from the UK to countries which do not have an equivalent right, there has been no evidence to support this. The Right has several mechanisms in place to protect the interests of the art trade including tiered royalty rates ranging from 4% down to 0.25% which are dictated by law, and most significantly, a cap on the royalty an artist can receive on a single sale of €12,500 (approximately £11,000).
For further information please contact Tania Spriggens, Director of Communications, [email protected]
Heloise Wood
Public Affairs Campaign Advisor
[email protected]
DACS
33 Great Sutton Street, London, EC1V 0DX
T: Switchboard +44 (0) 20 7336 8811
T: Direct Dial +44 (0) 20 7553 9081
F: +44 (0) 20 7336 8822
W: www.dacs.org.uk
Share:
News archive
2019
2018
2017
2016
2015
2014
2013
2012
2011
2010
2009