Wed 29 Jun 2016 by Alan_Baker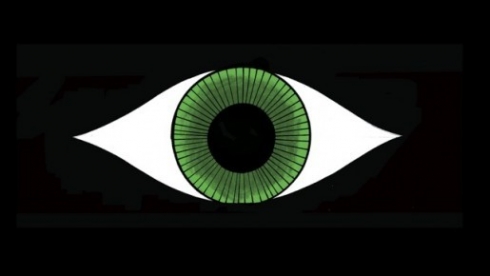 Lighthouse presents Progress Bar, a series of events giving insight into the creative practice of contemporary culture's most exciting names.
This edition of Progress Bar is inspired by Lighthouse's Wellcome Trust supported graphic novel Out of Nothing. A collaboration between graphic novelist Daniel Locke, artist David Blandy and author, broadcaster and scientist Adam Rutherford, the work traces the journey of a fiery-tempered young girl as she crosses time and space to tell the story of creativity, scientific discovery and human knowledge.
The evening will feature a talk by David Blandy and Daniel Locke about the birth of the solar system, the development of complex life on Earth, taking photographs on other planets, and the first Martians. Joining them will be award-winning comic creator Karrie Fransman who will give insight into her creative process and talk about the books that go into making books. Plus, you'll get a sneak preview of Out of Nothing's artwork and David Blandy will play music from the history of hip-hop.
Find out more here: http://www.lighthouse.org.uk/programme/progress-bar-graphic-novels
Event Booking Details
Date: Thursday 7 July 2016
Times: 6.30pm–9.30pm
Venue: Lighthouse, 28 Kensington Street, Brighton BN1 4AJ
Tickets: £5 / £4 concs (full-time students or anyone in receipt of an income-based benefit, please bring ID/proof with you) You can purchase tickets here: http://bit.ly/29asaF4

Help us spread the word
We'd really appreciate it if you could pass this on to anyone else you think may be interested.
Suggested tweet:
Progress Bar: Graphic Novels – Talks on graphic novels and comics @LighthouseArts 7 July
(with Image attached) http://bit.ly/29oGpEc
Progress Bar: Graphic Novels – insight into comics and graphic novels @LighthouseArts Brighton, 7 July
(without image) http://bit.ly/29oGpEc
Please do ket me know if you would like anymore information.
Many thanks,
Kizzie Furini
Operations Assistant
Lighthouse
28 Kensington Street
Brighton BN1 4AJ
[email protected]
+ 44 (0)1273-647197
http://www.lighthouse.org.uk
Share:
News archive
2019
2018
2017
2016
2015
2014
2013
2012
2011
2010
2009