Sat 27 Apr 2013 by Allan_Sanders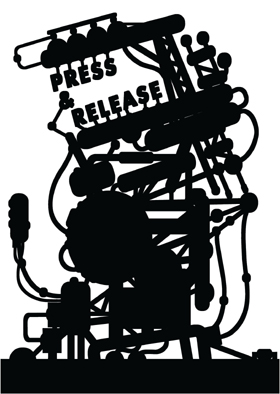 Illustrators including Jonny Hannah and Otto Dettmer feature in Press & Release, an interesting looking exhibition of artist's books over at Phoenix Arts Brighton.
http://www.phoenixarts.org/exhibitions/363-press-a-release-exhibition.html
27 April - 9 June
Weds - Sun, 11am - 5pm
Late openings: 16, 17 18 May until 9 pm
Long after the old printing presses have been dismantled and buried, the artist's book springs to life in all its pulpy glory. With a passion for glittering words, rustling pages and multi-faceted forms, it gathers together the dreams, desires and obsessions of its creators into little repositories of life and light that outshine the Kindle.
Press & Release is an oasis for the bleary-eyed, screen-scorched reader. It celebrates the thriving culture of artists' books, with a focus on hand-made and limited editions, and some boundary-breaking permutations. Ranging from silkscreen, collaged and hand-painted books to poetry, text and 'zines, the exhibition offers a glimpse into the many and varied worlds of book artists.
The centerpiece of the exhibition is a specially designed installation which invites viewers to engage with the books and escape the constraints of time. It beckons to our imaginations and tactile curiosities, and once we are drawn into its labyrinthine depths we won't want to leave.
Press & Release is curated by Karin Mori, and exhibition design is by Ben Thomson.
Share:
News archive
2019
2018
2017
2016
2015
2014
2013
2012
2011
2010
2009