Mon 19 Mar 2012 by Penny_Dann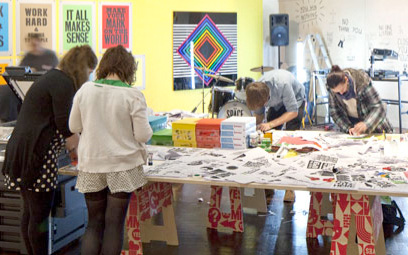 Get yourselves along to Pick Me Up, the UK's annual contemporary graphic art fair, returning for its biggest edition yet this spring.
A feast of the great and the good in contemporary image making, events, workshops and affordable art.
Somerset House says to "expect eleven days of graphic mayhem!"
Share:
News archive
2019
2018
2017
2016
2015
2014
2013
2012
2011
2010
2009