Tue 22 Jun 2010 by Peter_Mac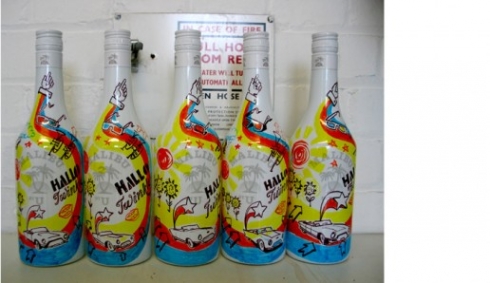 Great Job for Malibu. Its for a special edition bottle of Malibu that comes with 4 felt tips so you can decorate the bottle with your own designs.

I was commissioned to hand draw 20 bottles using the felt tips for a Major launch of the product in Malaga Airport. The bottles arrived at the studio empty which might have been a good thing.

It was an open Brief and good fun to do.
Share:
News archive
2019
2018
2017
2016
2015
2014
2013
2012
2011
2010
2009