Thu 11 Apr 2013 by Jo_Moore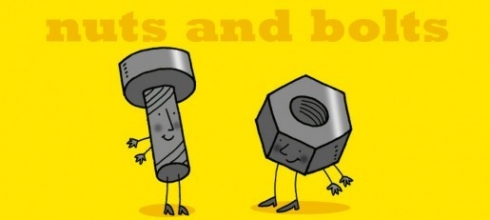 ACCOUNTING FOR FREELANCERS'
JO BOOTE'S TOP TIPS
1 HMRC is notoriously difficult to speak to at present - the best time to call them is Saturday morning, (if you can face it!) when the self employed lines are open, and calls are at a minimum. To find a contact detail go to http://www.hmrc.gov.uk/contactus and choose the best contact for your requirement.
2 Check your Government Gateway login details a couple of weeks before you intend to submit your self assessment, just in case details have gone astray and you need to a new log-in or password.
3 Capital Expenditure - if you've purchased any assets this year, make sure you check your available capital allowances to claim on your self assessment.
4 Made a loss this year? You can offset any losses against other income for the year, or carry forward, or even carry back into previous years. If this is the case for you, take advice or do your research to make sure you claim everything you can.
5 One last thought - if your accounts are getting too much for you, and client work is starting to suffer, perhaps now is the time to pass the books over to someone else.
JB Accountancy Services
M: 07966 485327
E: [email protected]

PRINT MARKETING
STEVE WOODGATE'S TOP TIPS
Target
who you want to work with. you will have a much higher success rate and will more likely be doing work you want to do.
Structure
Give yourself a timetable to avoid procrastination
Chase up
Back up your mail outs with a phone call or email
Common sense
Sounds oblivious but you would be surprised how many people don't put a little thought into there marketing.
Creative
Stand out. try something no one else has don't be afraid to fail.
helpful websites
Recommended social media
Vine
Vine.co/
(social media part of twitter. vine is a six second animation or film app)
http://www.makeagif.com
(simple animation online software)
Inky solutions
Creative print management
[email protected]
07792 041026
SELF PROMOTION
SEAN SIMS' TOP TIPS
my business Facebook page:
https://www.facebook.com/seansims.illustration
my twitter:
https://twitter.com/Simsillustrator
Pinterest:
http://pinterest.com/seansims/
Great web-sites I like, good free stuff for promoting your wares!
carbonmade
A really nice free on-line folio (30 odd images, then a small fee for more!)
http://seansims.carbonmade.com/
(I like this site a lot, as it gives you a really big screen image of your illustrations - yummy!)
v.easy to use! great to show clients a quick 'best of'
illustrationmundo
http://www.illustrationmundo.com/illustrators.php?feature=f&str_date=wc
-I've just signed up to this one..looks v.cool & good for advice & tit-bits
spoonflower
http://www.spoonflower.com/welcome
..not got round to posting on this yet, but anyone interested in seeing their illustrations on fabric - look here!
one of a growing number of sites dedicated to illustrators up-loading images and selling for a % commission..
also great for Open House interior craft items e.g. cushions with your own illustration on
I have found this site a little daunting though in terms of choosing the fabrics etc.
there are ones for tea-towels, mugs, t-shirts etc.. all free
Brighton POD
http://www.brightonpod.com/
a great local based on-line store
This one's worth checking out if you self publish prints.. a 20% commission and a self managed page of products v. easy to use
Drawback is you need to be liked by the proprietor to be selected (Robin ).. a really nice chap, so why not give it a shot!
contact: [email protected]
SELF PROMOTION
ALAN BAKER'S TOP TIPS
1 Put your web details and any other contact/promo details on all of your outgoing emails (preferences - signatures - type in details)
2 Go to any of the large magazine sales outlets and get the contact details of any unusual magazines ('What tractor', 'Scaffold R US', 'Rucksacks You Like' etc.). Write down the art editor's name and contact details and target them. Most illustrators and agents only approach the well known magazines.
3 Sometimes after having completed a commission I will send the client/ art director one of my own children's books (signed) as a thank you. It means that they have samples of your work staring back at them every time they look at it or read it to their kids. It might cost me £5.00, but the gesture has a far greater value (and the £5.00 is tax deductible…I think!)
4 For any Children's book illustrators out there. After having completed work for a book, suggest to the Art Editor that you have one or two dummies of your own ideas that they might want to see. Having just finished working with you they are much more likely to be open to seeing what you have. Approaching publishers cold is pretty tricky as they are bombarded with people wanting them to look at their work/ideas.
Make sure what you present them with is quite minimal and really easy to understand.
A sample illustration, a sample line or two of text and a very rough outline of the concept.
Attention spans run for about 10 seconds, so they will not want to struggle through reams of scrawl and scribblings.
5 Try to generate your own work. Waiting for people to come to you might mean you are waiting forever. Mock-up dummy greetings cards, calendars, Children's books and email your potential client to ask if you can send them the printed samples. Follow up this a week later with a phone call or email to ask if they are interested or what advice they can give you.
Keep pushing forward and putting energy into what you are doing. Think of it as like playing darts - if you throw enough, the occasional one will hit the bulls eye. You know the work is out there and you know that you are better than a lot of illustrators that are getting work published.
I often follow up the completion of a job with this low res email (like this)
Share:
News archive
2019
2018
2017
2016
2015
2014
2013
2012
2011
2010
2009