Tue 31 Jan 2012 by Angela_McKay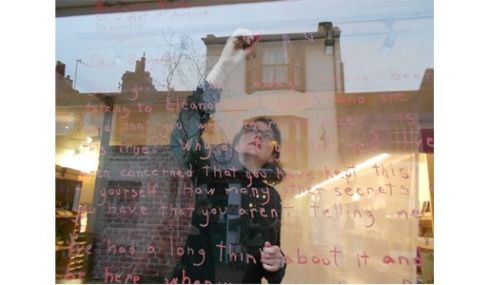 The letters have captivated onlookers; 'I thought these people really existed' said a Brighton University graduate.
It is the creation of BiG illustrator Angela McKay and painter Julian Vilarrubi. Angela will be leading a one day course on 'The Art of Illustrated Letters' on 26th February 2012 at Phoenix Brighton. For more details on making your own illustrated letters and to book a place online, visit www.phoenixbrighton.org
Angela says 'There is something rather exciting about receiving a personal letter in your letterbox'. Next time you are passing-by Pen to Paper, read the couple's story and find out what happens to them in the end.
Angela McKay
Phoenix Brighton
10-14 Waterloo Place
Brighton BN2 9NB
m: 07765 691 692
Share:
News archive
2019
2018
2017
2016
2015
2014
2013
2012
2011
2010
2009