Mon 30 Sep 2013 by Vicky_Woodgate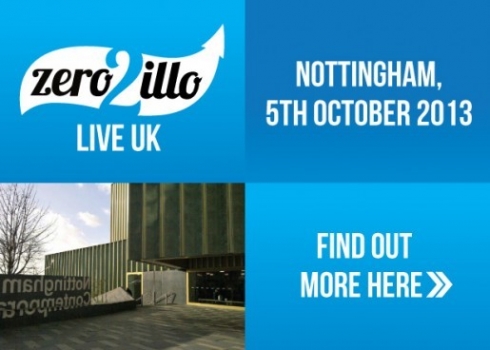 This Saturday 5th November
One day Illustration conference:
KEYNOTE BY FASHION ILLUSTRATOR, JACQUELINE BISSETT
Association of Illustrators Board Member and Fashion Illustrator, Jacqueline Bissett, shares her experience and what it takes to achieve longevity and success in the industry.
HOW TO ACHIEVE YOUR GOALS - BUSINESS PLANNING FOR ILLUSTRATORS
A live business planning session with Business Strategist, Lea Woodward and illustrator, Joy Gosney. The session will walk you through the creation of a 1-page business plan for your illustration business. This is a MUST if you're looking for long term success, with an ongoing stream of work - it's an area I know most of us really fall down on - and this is one tool that's helped me win the work I've had this year, including my dream projects.
ADDING INCOME STREAMS TO YOUR ILLUSTRATION BUSINESS
A panel discussing how to help smooth over the boom & bust nature that so many illustrators experience in their career, by adding extra income streams to your illustration business. With Alex Mathers (Illustrator for Google and founder of the Red Lemon Club), Gemma Robinson (Illustrator & Creative Coach) and Jonathan Woodward (Illustrator).
WILL YOUR PORTFOLIO GET YOU HIRED?
A practical presentation by Victoria Pearce - Senior Agent at Illustration Ltd - who will be reviewing the portfolio websites of 3 attendees, to give you an overview of what works and what doesn't from the perspective of those looking to hire you.
SMARTER MARKETING FOR ILLUSTRATORS
A panel discussing some of the most effective marketing strategies & tactics for illustrators to gain ongoing new projects. With Alex Mathers (Illustrator for Google and founder of the Red Lemon Club) and Jacqueline Bissett (illustrator and Director at the Association Of Illustrators).
TAX & ACCOUNTING FOR ILLUSTRATORS
A short presentation and Q&A with accountant, Amy Taylor, who will show you how to better organise your financial affairs, share what you can & can't claim back, and how to make the most of your self-employed status, from a tax perspective.
ANIMATING YOUR WORK - HOW TO GET STARTED with a former WIRED MAG Designer
Animation is a huge growth area in the industry and something which illustrators can add to their portfolios to ensure they stay fresh and current. Claire Cheung - formerly of Wired Magazine - will be presenting a highly practical session on how to get started with adding animated elements to your work.
Share:
News archive
2019
2018
2017
2016
2015
2014
2013
2012
2011
2010
2009