Thu 11 Feb 2010 by Penny_Dann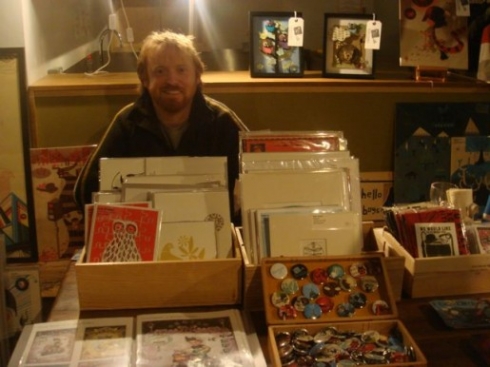 Friday 5th February saw the second Glug gathering at the Basement in Kensington Street. Billed as "More Notworking than Networking" and inspired by similar goings-on in London started by Studio Output, Brighton's Agency Rush and Crush Design organised the event.
Here's how they describe it -

"For designers, creatives, clients and friends. Glug is for us, for everyone we know and everyone they know...
Tired of boring networking events, this is a great event to meet people and have a few beers at the same time"

There was 'live art' going on from Adrian Johnson and others. I think the challenge there must be to get your canvas done before you start drinking.

The organisers' photos and videos can be seen here...

But we have a few of our own.

In the foyer Graham Carter and Alice Teague had a stall selling prints and lovely things from Boxbird Studios and http://girlswhodraw.wordpress.com">Girls Who Draw Collective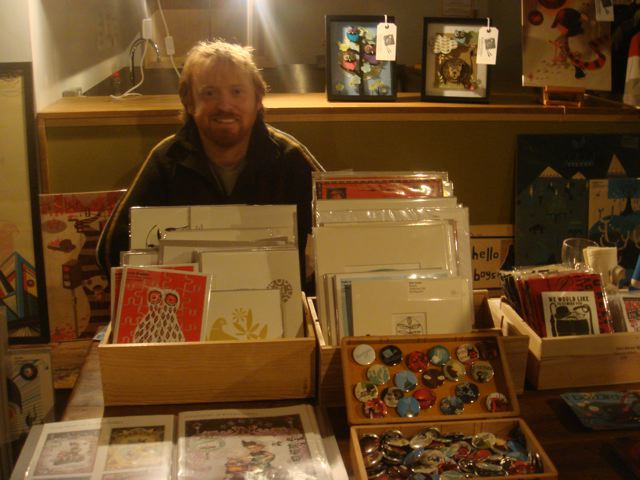 Talks in the separate "Pit" area were by:
Noma Bar
Merlin Nation
Studio Output
Anthony Burrill
Dj's dj'd as they do, Modern Toss's animations were beamed onto the back wall and fun was had trying out Facemunger's rather strange and experimental face swapping software.
www.cogapp.com/news/glug-brighton-2-feature-application-cogapp
Here's Katie Mac and Tom Sanderson, but not as we know them!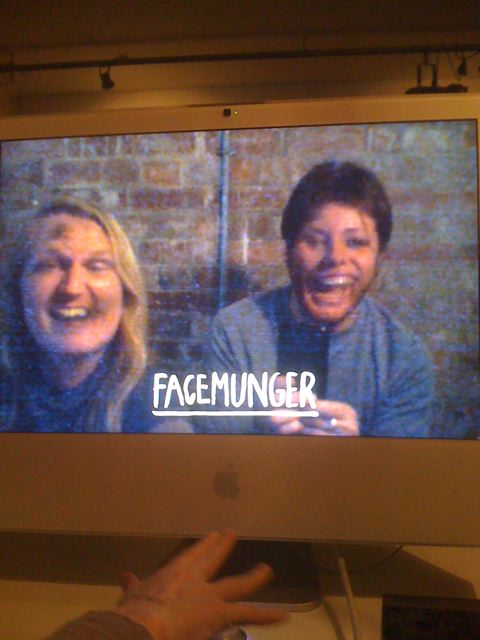 Tom and Penny (I'm scared now):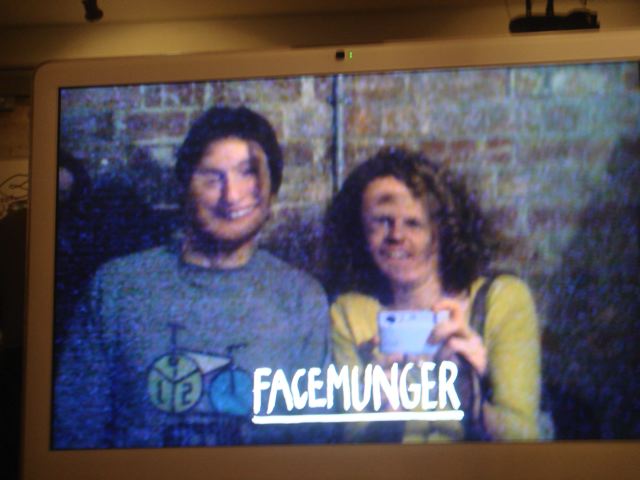 Here is how John (Modern Toss), Helen Rush (Agency Rush) and Carl Rush (Crush Design) look normally...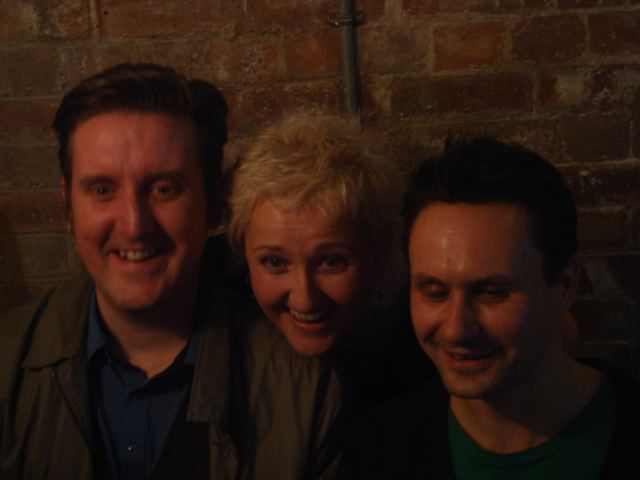 And after they'd been 'Mungered'... it obviously couldn't cope with John!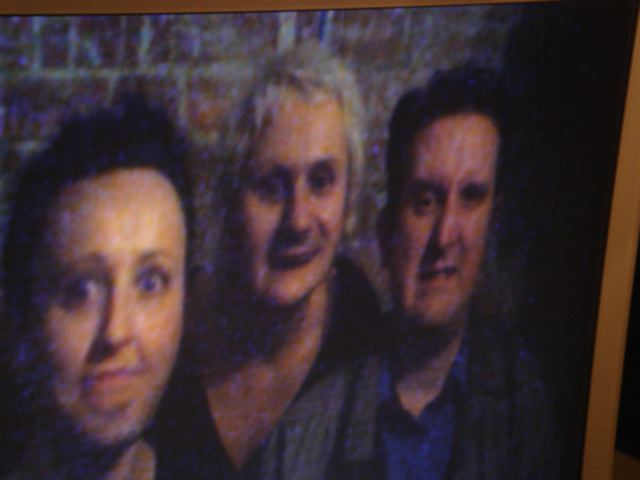 Back to normal now, here are some sensible photos...
Well almost.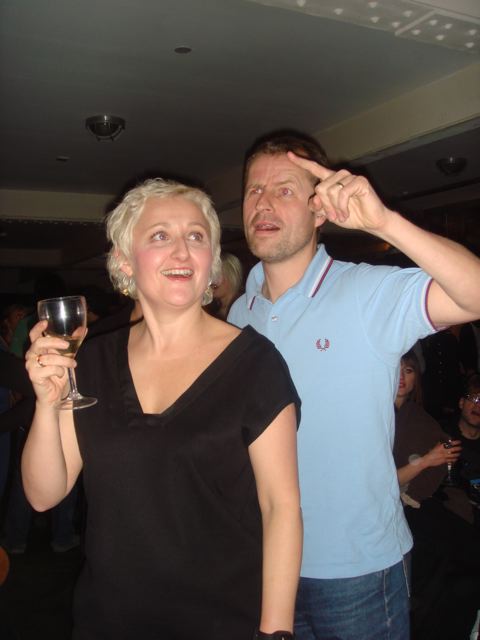 Helen Rush and Dave Bridges (fruit-design.co.uk)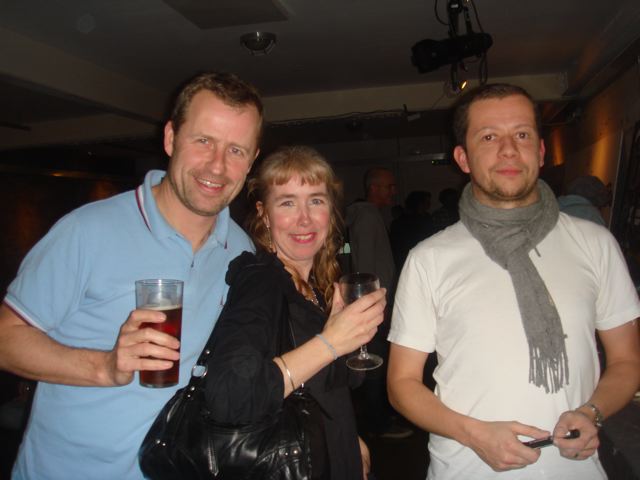 David, Siobhan and Adrian Johnson
And a bit of that live art business-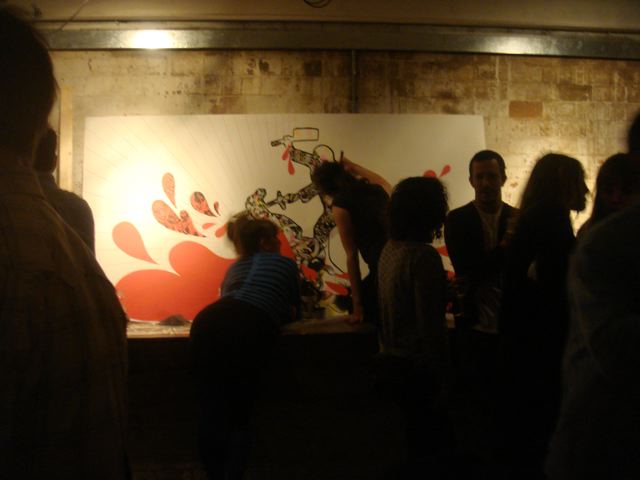 Tempted? Sign up for the next one! www.meetup.com/glugbrighton
Share:
News archive
2019
2018
2017
2016
2015
2014
2013
2012
2011
2010
2009