Thu 08 Jul 2010 by Jo_Moore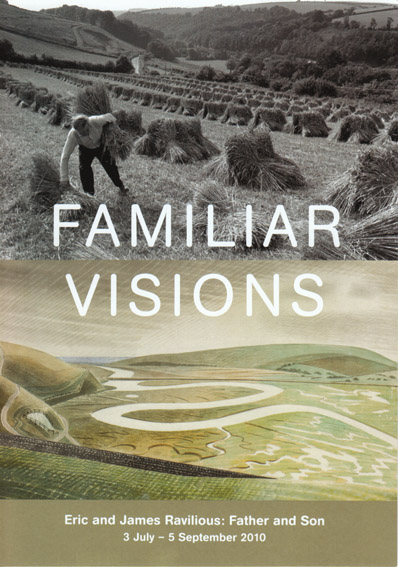 I must admit my primary reason for visiting the show was to see the work of Eric Ravilious, which I've been a fan of for many years. I find his paintings, prints and illustrative work always engaging and he has strong local connections with Sussex; it was a place he drew often and many of the scenes depict familiar local landmarks and locations. He also lived in the area and taught at Eastbourne Art College. The Towner has a fine collection of his work, owning many of his key pieces. The exhibition begins by showing some of his earlier work and it is interesting to see how his style was beginning to emerge in these formative watercolours. Influences of Samuel Palmer and wood engraver Thomas Bewick are evident in his pen work.

One room is showing a collection of his wood engravings for illustrated books; exquisite black and white jewels of narrative. He has a real flair for natural subjects and animals and plants are bursting with life. Ravilious's wife Tirzah Garwood (who he met when she was a student at the college) was also a very gifted printmaker in her own right.

There are plenty of familiar favourites to enjoy and it is fascinating to find notes scribbled onto drawings indicating colours or textures to be filled in later. His work combines observed scenes through a filter of design, with everything beautifully placed. He innately knew how to make a great composition. Although, according to the catalogue notes, he threw away much of what he painted if he wasn't happy with it. One rescued piece, salvaged from the bin by a friend, has been stuck back together and is on display.

His son James's main subject was the rural communities surrounding Beaford, Devon. He focused on an area ten miles in diameter and recorded country life and scenes around him. His striking black and white photos have a timeless quality and there are very few clues in the images to anchor them to a particular time. Only by reading the label can you discover that the image was from the mid-seventies or eighties, although it could just as easily be the 1950s or 1930s. He was documenting a way of life that was about to undergo massive change and he caught many aspects of rural life that have since disappeared. As he and his family lived in the heart of this community there is a great deal of affection in the work for the people and they never appear purely as 'subjects'.

Both father and son died young (Eric was only 39 when he was lost in the war, James dies in 1999) but the current exhibition brings their work together and draws fitting parallels between them.

Familiar Vision 3 July - 5 September at the Towner, Devonshire Park, College Road, Eastbourne, BN21 4JJ. Open Tuesday to Sunday 10 am - 6 pm. The show costs £5.50 admission. http://www.townereastbourne.org.uk

The revamped Towner also has a nice cafe with a lovely terrace overlooking Devonshire Park. Enjoy!

Share:
News archive
2019
2018
2017
2016
2015
2014
2013
2012
2011
2010
2009