Sun 27 Feb 2011 by Emma_McCann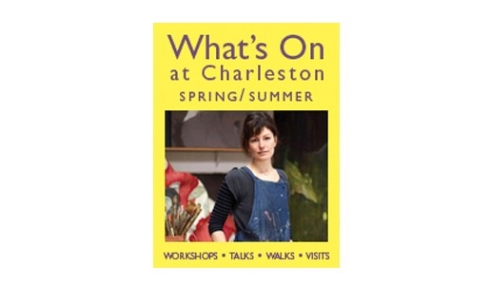 Explore creative Workshops at Charleston to develop blossoming new
skills. Try your hand at a variety of contemporary crafts from Patchwork
Quilts, Mosaics to the delicate art of Flower Power Crochet. We have a
host of expert tutors this season, including artists Tom Benjamin and
Sophie Coryndon.

Charleston has long been a source of inspiration to artists, designers
and crafts people. The recent resurgence in contemporary crafts has seen
several high profile designers site the uniquely decorated interiors
here as a key influence. Charleston and the South Downs landscape, in
which the house sits, form the backdrop of our series of events.
See http://www.charleston.org.uk/whats-on/workshops/ for more details.
The Charleston Trust
Charleston
Firle
Lewes
East Sussex
BN8 6LL

Office: 01323 811626
Visitor information: 01323 811265
[email protected]
Share:
News archive
2019
2018
2017
2016
2015
2014
2013
2012
2011
2010
2009