Wed 21 Nov 2012 by Penny_Dann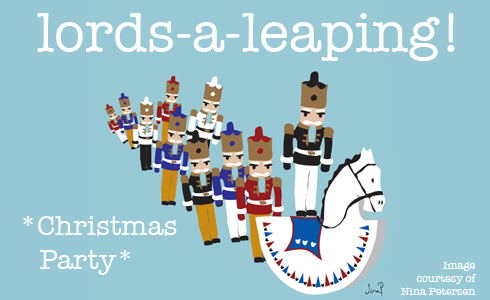 Lords-a-Leaping! BIG Xmas Party 2012
Join members and friends for a winter warmer upstairs at the Northern Lights Scandinavian bar, Little East Street, Brighton (it's behind the Town Hall). Come along for chat, cheer and choons in the charming Skandi bar.
From 8PM till late.
A complimentary drink for early birds. As ever, all welcome, bring your friends.
And it's FREE!
http://www.northernlightsbrighton.co.uk/
Share:
News archive
2019
2018
2017
2016
2015
2014
2013
2012
2011
2010
2009