Mon 31 Oct 2011 by Angela_McKay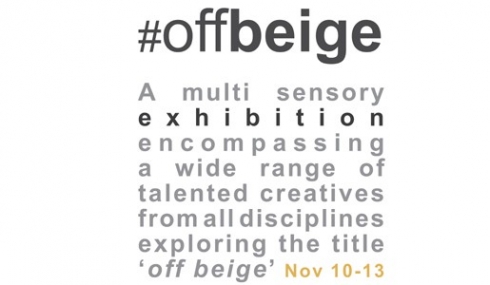 We have seen submissions from both local + international creatives including architects, designers, videographers, photographers, sculptors, brick enthusiasts, makers, bakers (I could go on)

The venue for this exhibition will be Beaconsfield studios where we will be taking over the studio of the incredibly talented + beautifully bolshy Caia Matheson who is an internationally recognised painter and will also be exhibiting.

Nothing + everything about the show will be a little bit beige.

Come along...expect to be inspired, expect party-bags.
Private View: Thursday 10th Nov. 4-9pm For free tickets for the P.V. email: [email protected]
Open House: Fri 11th 11-6pm, Sat 12th + Sun 13 Nov 12-5pm.
Unit 14 Beaconsfield Studios, 25 Ditchling Rise, BN1 4QL (entrance from Beaconsfield Road)

see website for further details! http://www.wix.com/carlymayer/collate_offbeige

Hear Gem + Carly of 'Collate Presents' talk about the #offbeige exhibition on Radio Reverb on Tues 8th Nov at 5pm.
Share:
News archive
2019
2018
2017
2016
2015
2014
2013
2012
2011
2010
2009