Tue 08 Sep 2015 by Jo_Moore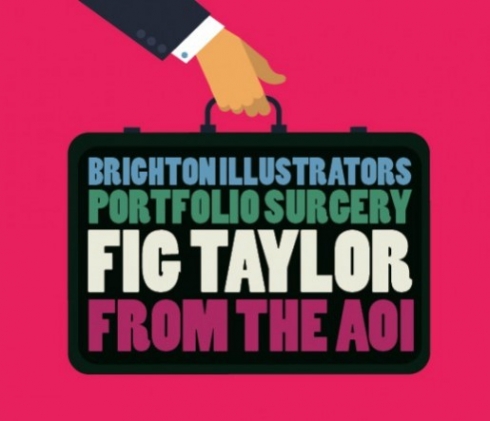 Wednesday 16th September
BIG Portfolio Surgery
Upstairs at the Earth and Stars pub, top of Church Street, Brighton
A return visit for fabulous Fig Taylor; professional portfolio consultant for the Association of Illustrators, author and professional practice lecturer will be on hand to guide you.
Back by popular demand! This time two sessions to choose from:
Group A @ 2PM (until approx 5PM)
Please arrive at 1.45 for a 2PM start
Group B @ 6PM (until approx 8PM)
Please arrive at 5.45 for a 6PM start
Does your folio need a rejig? Are you looking to diversify your work? Need a new direction and an honest opinion?
• the event will begin with a short introduction from Fig. Want to know about agents, the AoI, folio presentation, how illustration is commissioned, what to put in your folio, what to leave out?
• following the introduction Fig will be doing folio reviews in small groups. Other BIG members can network and chat in the bar downstairs.
Although this is a non-ticketed event please email jo moore to express your interest in attending and let us know which group you would like to attend: [email protected]
Not to be missed! FREE to BIG members.
Share:
News archive
2019
2018
2017
2016
2015
2014
2013
2012
2011
2010
2009