Wed 05 Mar 2014 by Vicky_Woodgate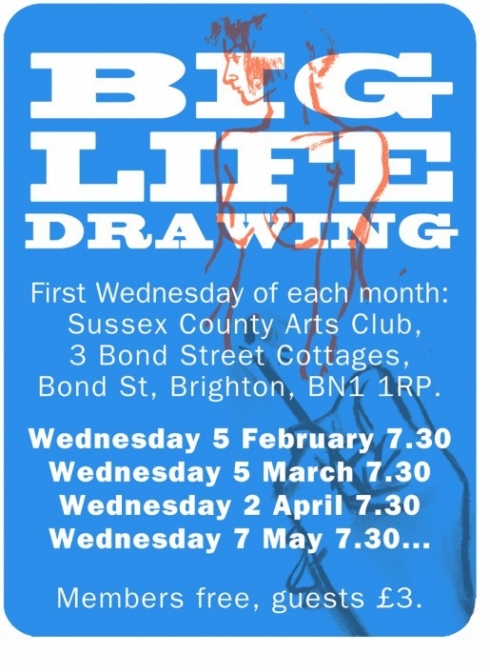 REGULAR NEW BIG LIFE DRAWING SESSIONS!
TONIGHT!!!
And Every First Wednesday of the Month...
Thanks to esteemed BIG member, excellent illustrator and all-round good chap, Bill Donohoe, we now have a series of life-drawing sessions, exclusively for BIG members (and friends). They will be at the charmingly-appointed Sussex County Arts Club, off Bond St, Brighton, on the first Wednesday of each month, at 7.30pm.
If you've been to his Tuesday sessions you'll know what a good vibe is imparted by Bill and his great mixtapes. You'll need to bring your own paper and drawing materials, but there are drawing boards there (and chairs and some easels).
First session is Wednesday 5 Feb, then 5 March, 2 April, then 7 May...
Free for members, £3 for friends (but don't bring too many - limited space!)
And - who knows? - perhaps we could adjourn for de-briefing at a nearby hostelry afterwards?
Charcoal at the ready!
Share:
News archive
2019
2018
2017
2016
2015
2014
2013
2012
2011
2010
2009