Tue 20 Jun 2017 by Garry_Robson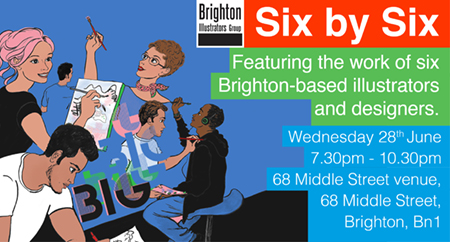 Date: Wednesday 28th June
Time: 7.30pm - 10.30pm
Venue: 68 Middle Street venue, 68 Middle Street, Brighton, Bn1
This event is sponsored by 68 Middle Street and Clearleft.

Dear members,
We are excited to inform you about the BiG event for June – we have six fabulous illustrators who will each be giving a short 10 minute presentation about their work and influences, followed by questions.

As is the case with all BiG events, this is also a great opportunity to meet and catch-up with other BiG members as well as to meet new faces.
Let us know you are attending this event
Link to the RSVP form

This event is free but as spaces are limited, we request that you respond to this bulletin using the short RSVP reply form below to indicate your interest in attending. The venue has limited space so we want to make sure the BiG members get an opportunity to attend. Please note that you will receive a confirmation email from [email protected] after you've accepted the event invitation.
About the presenters
Janne Iivonen
Janne is an award winning Finnish illustrator currently based in Brighton, UK. His fun and optimistic illustrations often feature a cast of unique characters depicted in a variety of everyday situations. His main source of inspiration stems from his daily observations of people and life around him. He has created illustrations or clients including The New Yorker, The Guardian, The New York Times, The Telegraph, Heineken, Tiffany & Co, American Airlines and EasyJet.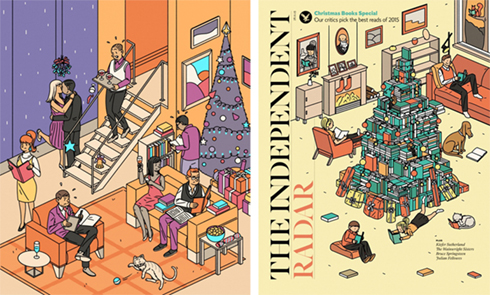 Jo Moore
For more than twenty years Jo has illustrated most things from how the internal combustion engine works, the respiratory system of the body, to making a bag out of recycled gift paper. Jo has created illustrations or clients including Usborne Publishing, The Natural History Museum, The National Portrait Gallery, Tony Potter Publishing and BBC television.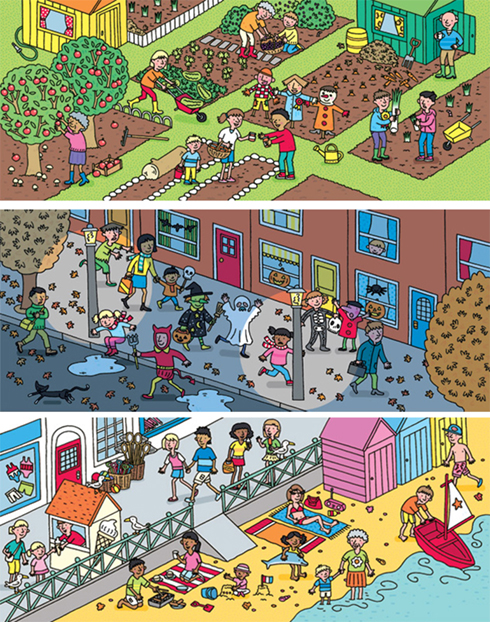 Scott Nellis (aka Manic Minotaur)
Scott Nellis (aka Manic Minotaur) is a freelance illustrator and greeting card publisher based in Brighton. His bright and cheery range of cards, colouring books, badges and pins are inspired by music, travel, movies and fun – Scott creates his own personal take on popular culture. Scott draws everything by hand using an arsenal of fine-liner and marker pens or his handy Wacom tablet and a nice bit of Photoshop wizardry.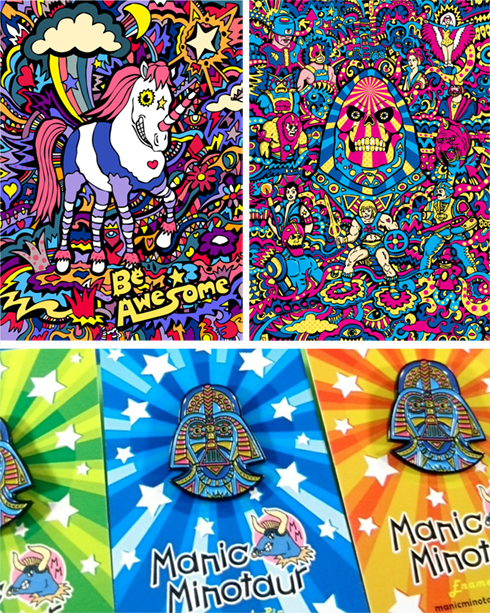 Adrian Day
Adrian is Creative Director of Kineo – a learning technology developer, creating innovative and award-winning work such as e-learning tools with UK and international clients.
Daniel Walters (Sea Creatures)
Sea Creatures is a design studio based in Brighton, founded in 2014 by Creative Director Dan Walters (it is now run with the help of his partner Sarah Kelly). The team create beautiful surface patterns, illustration and graphic design.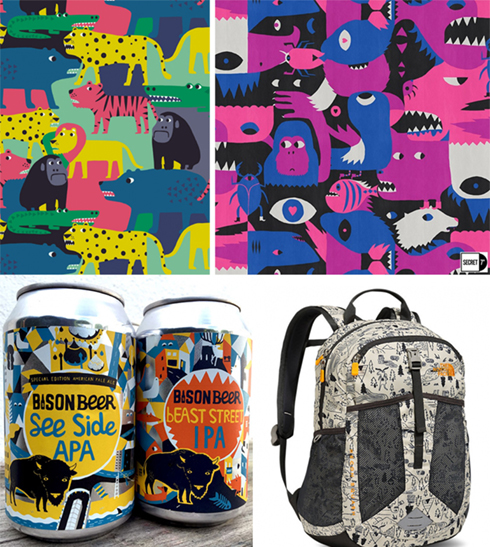 Helen Cann
Helen is an author and illustrator specialising in children's books, mapping and lettering. She has contributed to over 30 books, won several awards and exhibited around the world. Her illustrations are mainly hand produced using watercolour, collage and graphite and have been used in picture books, anthologies and chapter books. She loves anything to do with maps and type. Sometimes the two things even come together!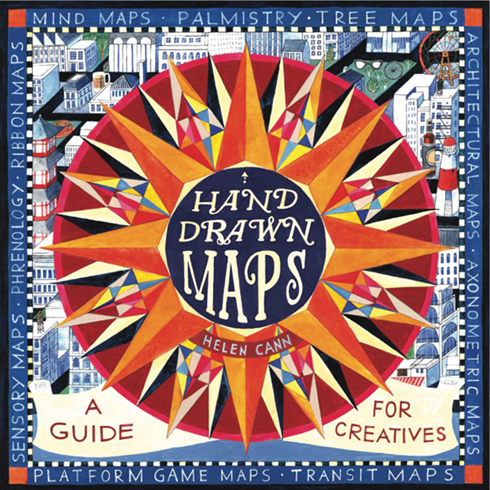 See you there!

BiG

Newsletter illustration by Amy Rogers
Share:
News archive
2019
2018
2017
2016
2015
2014
2013
2012
2011
2010
2009