Fri 12 Jul 2013 by Emma_McCann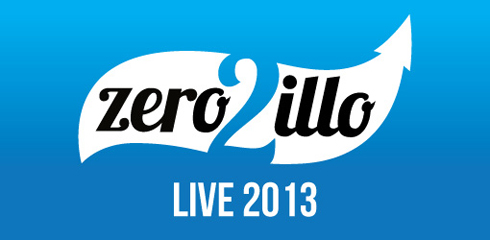 Hi BiG.
I'm a fellow Illustrator and run the Illustration resource website zero2illo. Having been frustrated by the lack of dedicated Illustration conferences in the UK, my wife and I decided to put one on ourselves and last year we held our first zero2illo LIVE 1 day Illustration Conference.
Due to the success of last year's event, the second annual zero2illo LIVE UK one day Illustration Conference will be on October 5th 2013 in Nottingham.
Confirmed speakers at the event include:
Jacqueline Bisset (Fashion Illustrator and our keynote speaker)
Ben O'Brien (aka Ben the Illustrator)
Jonathan Woodward (Wildlife Illustrator)
Gemma Rosbinson (Illustrator and Creative Coach)
Claire Cheung (Tablet Designer for Wired Magazine)
Victoria Pierce (Senior Agent at Illustration Ltd Illustration Agency)
Amy Taylor (An Accountant who will be answering all your tax and accountancy questions)
More details of the event can be found here including the schedule of panel discussions on the day, a full list of speakers and the venue information.
We're proud to once again have the event based in the Midlands rather than London to give everyone easier access to this dedicated Illustration conference. If you're interested in attending the conference, do take advantage of the limited number of remaining tickets while there are still some left. Tickets cost £75 and include refreshments and lunch.
If you wouldn't mind helping to spread the word about the conference amongst your networks, we'd really appreciate it and we look forward to hopefully seeing you on the day.
Kind regards,

Jonathan Woodward
Share:
News archive
2019
2018
2017
2016
2015
2014
2013
2012
2011
2010
2009