Fri 05 Aug 2011 by Siobhan_Harrison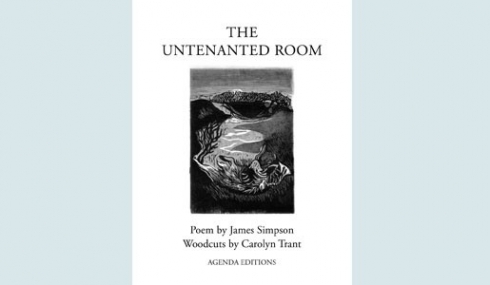 The Untenanted Room by James Simpson and Carolyn Trant will be featured in some form or other at the following events.
15th May 2011 The Mayfield Fringe Festival - Poetry Life's Song, Agenda Poetry Reading featuring Stephen O'Brien, Tim Murdoch and James Simpson. The Middle House Pub, High Street, Mayfield.
9th June 2011 The Needlewriters Lewes, The Needlemakers, West Street Lewes.
23rd - 25th September 2011 The London Art Bookfair, Whitechapel.
12th October 2011 Our Common Ground - Poetry Reading Celebrating the Countryside and Farming. The Cheltenham Literary Festival.
22nd October 2011 Poetry and Print Around the Block. Pushing Print Festival 2011, Margate.
30th October 2011 Poetry and Nature: an evening of poetry inspired by the Sussex
landscape and beyond. The Linklater Pavillion, Lewes.
4th - 5th November 2011 Oxford Fine Press Bookfair, Oxford.
Peter and I will both be exhibiting at the Whitechapel London Art book Fair
details will be on their website soon, dates above
http://www.whitechapelgallery.org/and click on London Art Book Fair
and at the Fine Press Book Association Book Fair at Oxford Brookes university in November, dates above
http://carolyntrantparvenu.blogspot.com/
Share:
News archive
2019
2018
2017
2016
2015
2014
2013
2012
2011
2010
2009