Tue 13 Jan 2015 by Vicky_Woodgate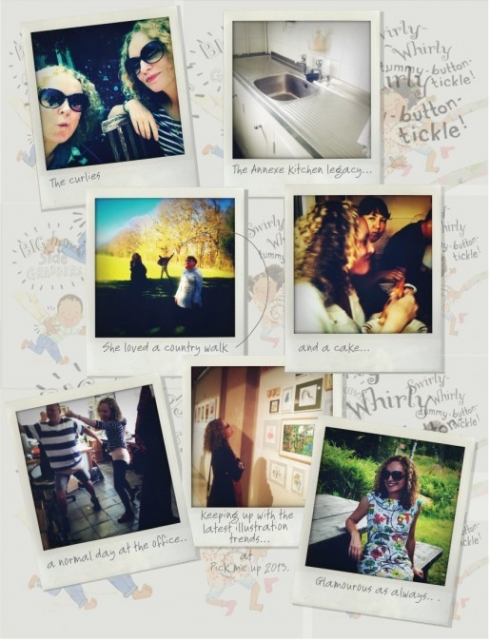 Penny made me laugh, and she laughed a lot..
A fellow curly in The Annexe. She welcomed me with open arms when I came to Brighton, a relative outsider and we became firm friends.
She was a glamorous fashionista…no cat hairs and sloppy slippers and dodgy cardi's for this illustrator, immaculate at all times right to the end…some of the best shoes in town and glorious dresses…boy, that girl could pull an outfit together.
She was a perfect foil for me at the studio, good cop, bad cop…a two-pronged attack on the state of the kitchen and communal areas. There are currently a lot of fellas in this place! We stood up for a clean kitchen! (often with hilarious results).
Not only was she an outstanding illustrator, she was a dab hand at crafting, and loved vintage fairs; for inspiration and an excuse to eat cake and find sparkly things too. She was a true inspiration as an artist, as a person, as a friend. We would frequently have students, or illustrators just starting out, visiting us, she would always find time to talk, to inspire, to help.
She introduced me to BIG and was tireless in the background, driving The Brighton Illustrators Group forward, connecting people, always helping people. Her work will be a legacy, but the true legacy is how she made people feel, connected, liked, loved, helped, welcomed.
Thank you Penny, we will miss you x
Share:
News archive
2019
2018
2017
2016
2015
2014
2013
2012
2011
2010
2009