Fri 20 Apr 2012 by Nina_Mooncie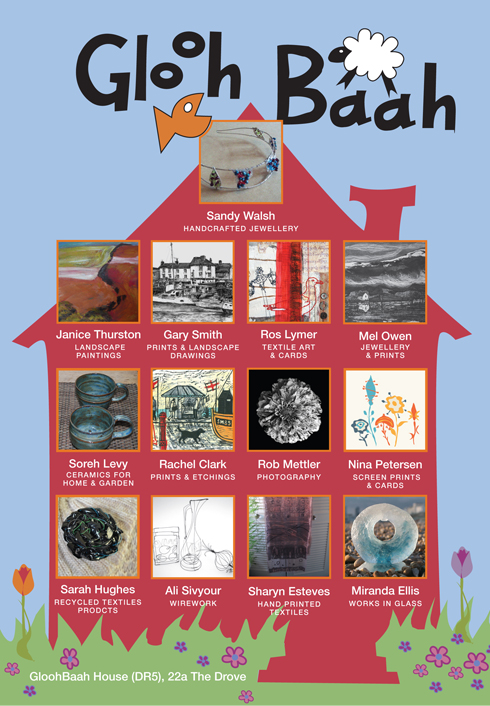 Situated in the middle of the Dyke Road Arts Trail, the GloohBaah House (DR5) welcomes you to view it's expanding range of Artists this May. BIG member Nina Mooncie (Nina Petersen) is exhibiting screen prints, illustrated cards, hand printed teatowels and baby t-shirts.
Drop in for a quick visit or stay a while to enjoy local animation and sample our refreshments in the garden or overlooking Preston Park.
Share:
News archive
2019
2018
2017
2016
2015
2014
2013
2012
2011
2010
2009