Thu 02 May 2013 by Curtis_Tappenden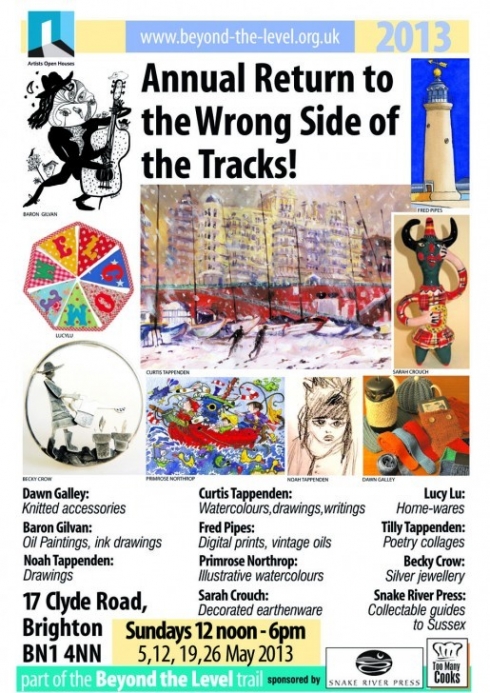 This year the 'Annual Return to the Wrong Side of the Tracks' Open House Exhibition (Part of the Beyond the Level Group) is one of its most illustrative in years. Curtis Tappenden beats the recession with small, affordable, unframed watercolour and acrylic paintings and Fred Pipes shows some vintage oils currently being auctioned on Facebook. Special guest, Baron Gilvan shows new imaginary ink drawings, acrylic paintings and his most repuatble oil 'miniworlds'.
Illustration newcomer, Primrose Northrop debuts her busy and intricate watercolours.
Don't miss the chance to visit Curtis's infamous private view party- hailed as one of the liveliest on the circuit. It takes place on the first Wednesday evening of the festival with extraordinary poetry and musical performances....
Share:
News archive
2019
2018
2017
2016
2015
2014
2013
2012
2011
2010
2009