Mon 01 Nov 2010 by Paul _Collicutt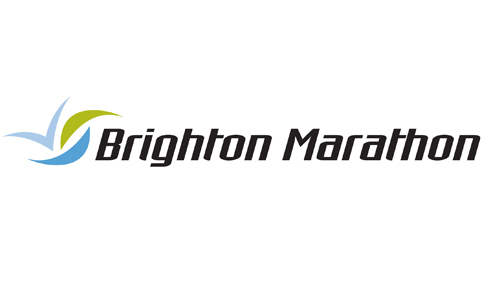 Concept:
To create a 'Marathon' inspired gallery space within the forthcoming Brighton Marathon Weekend Expo to be held on Saturday 9th April 2011 at The Brighton Centre, in the form
of illustrations.
Working specifically with the Brighton Illustrators Group, the area is an opportunity to showcase local creative talent with their insight and interpretation of the inaugural Brighton Marathon and its emotive effect.
This will be an annual event, each year developing other mediums ie: photography, painting.
Background:
The inaugural Brighton Marathon took place on Sunday 18th April 2010. It took 6 years of determination and persistence by Tim Hutchings, Race Director, to finally get the event signed off in June 2009.
The race sold out in 8 weeks from launch, with 12,000 registrations. The event succeeded expectations and captured the imagination of supporters with spectator crowds of 85,000 into the City of Brighton and Hove. Local charities benefited through fundraising raised by runners of over £ 3.2 million.
For 2011 the race has grown to 15,000 entrants and the aim is to make it bigger and better and will be held on Sunday 10th April.
Brief:
The artwork has to be Brighton Marathon specific: to evoke and inspire viewers to the marathon effect.
Areas to consider:
Emotional – the sense of adventure, achievement and personal development the runners experience.
The environment- how it affected the community of City of Brighton and Hove on the day.
Size and magnitude – sheer volume of people involved and the 26.2 mile course.
( please view DVD promotional video for an overview reminder of the day ).
Production:
All artwork to be delivered framed to the Brighton Marathon offices by 15th December 2010. The address is: Phoenix House, 3rd Floor, 32 West Street, Brighton, BN1 2RT.
(Please ensure that your artwork can be supplied additionally as a high res 300 dpi scanned file or vector graphic eps file to our graphic designers should your artwork be the winner).
It is requested that black frames are to be used for uniformity.
The Frame Factory on Sydney Street is offering a 10% discount to the BIG.
Brighton Marathon will act as the curator and be responsible for hanging the artwork.
Artists will be responsible for collecting their work after breakdown of the expo on Saturday night.
There are no limitations to the number of artworks submitted by one individual.
Competition:
All artwork submitted will be entered into a competition to be the official Brighton Marathon Expo Weekend artwork. It will be used on all promotional material advertising the event.
Winning print could also be ordered via the Brighton Marathon website.
£ 500.00 usage fee for 1 year.
An additional prize of £ 100, will be given to a student category winner, where artworks from students currently at college can also be submitted for the main prize along with this category.
There will be a private viewing held at our pre marathon thank you party where an internationally renowned athlete will be presenting the prize. Local and national media will also attend.
Commercial:
As part of the Brighton Marathon Expo weekend experience, we would like to offer visitors the opportunity to buy prints of the artwork. Therefore a print on demand service would be available via Inky Solutions.
Share:
News archive
2019
2018
2017
2016
2015
2014
2013
2012
2011
2010
2009