Thu 19 Oct 2017 by Garry_Robson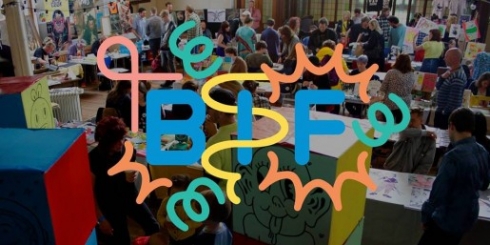 Brighton Illustration Fair 2017
Saturday 21st and Sunday 22nd October
Time: All day from 10am
Venue: University of Brighton gallery spaces & Sallis Benney Theatre.
Venue website
Dear members,

We are excited to let you know that the Brighton Illustration Fair (BIF) is here again! Two days of guests, exhibitors, workshops, screenings, talks, illustration, animation, printing, comics, prints, zines, apparel and much more!

There is a weekend full of guests including David Shrigley, Tuesday Bassen, Jordy Van Den Nieuwendijk, Brie Monroe, Akvile Magicdust, Breakdown Press and Brighton selected guest Lucy Sherston, to name just a few.

Ticket to the main festival includes access to free workshops, exhibitor's rooms and non-payable talks.

Buy tickets on Eventbrite

See more about this event on the Brighton Illustration Fair website and Facebook.
Share:
News archive
2019
2018
2017
2016
2015
2014
2013
2012
2011
2010
2009