Sat 01 Aug 2009 by Emma_McCann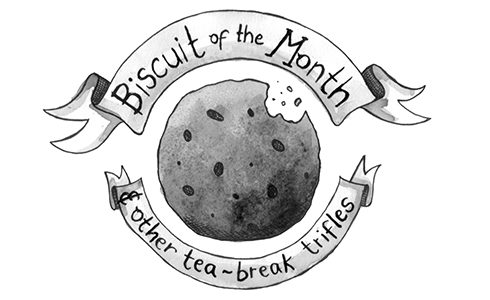 Ahhh, summer. The long evenings, the BBQs, the torrential downpours….not to mention the thousands of Spanish students currently f/blocking our streets. Better stay indoors and read through this lot instead.
Illustrator of the Month: Stuart Kolakovic
I came across Staffordshire-based Stuart while perusing a blog that mentioned his Etsy shop which sells copies of his comics, prints and other merchandise. Stuart's work reminds me of Linzie Hunter/Rob Ryan/Allan Sanders and I very much like his limited colour palette. A nicely designed website, too, incorporating his portfolio, a biog and links to his blog and the aforementioned Etsy shop. I have my eye on the "Early Griffin Two Colour Screenprint". Stuart is currently working on a comic book entitled "Lichen", which will be published by Blank Slate Books.
http://www.stuartkolakovic.co.uk
Blog of the Month: Awful Library Books
A subject that's close to my heart, this blog is belongs to two American librarians who use it as a show and tell of all the terrible/out of date/cheesy/hilarious library books they come across not only in their own library, but ones they've ordered in from other libraries to have a good laugh at! Some truly excellent examples of 20th century design to be found and sniggered at.
http://awfullibrarybooks.wordpress.com
Fun Website of the Month: LEGO Factory
Download the LEGO Digital Designer, design your ideal LEGO creation, buy the kit online then have it delivered for you to make in real life!
http://factory.lego.com/default.aspx
Underrated Museum/Gallery of the Month: Fishing Museum
Hidden under the arches on the seafront, this gallery is a little-known gem. Check out the fab stuff going on in the small but the surprisingly light and airy space.
201 King's Road Arches, Brighton, BN1 1NB. Tel: (01273) 723064
http://www.brightonfishingmuseum.org.uk/quarter_gallery.html
Interesting Upcoming Exhibition of the Month: The London Art Book Fair
I received an email about this only this morning, so it's hot off the press: "This September sees the launch of an art book fair for London at the newly expanded Whitechapel Gallery. The London Art Book Fair will be the place to meet artists and writers, buy the latest art publications, receive exclusive discounts and see rare books that can't be found elsewhere…." Cool.
The London Art Book Fair, 25th – 27th September 2009, Galleries 1, 7, 8 & 9.
Whitechapel Gallery, 77-82 Whitechapel High Street, London, E1 7QX. Tube: Aldgate East
Tel: 020 7522 7888 http://www.whitechapelgallery.org

Biscuit of the Month: Comes courtesy of Alan Baker:
"Biscuit of the month, surely, has to be malted milk. It has alliteration, is great if you need reference for cattle, and it even has its name written on it. Should you happen have a block of arsenic alongside, it is unlikely that there will be any of those horrific mistakes you read about in the local papers. [Unless you are unable to read or are visually challenged, in which case the embossed cow comes to your rescue]. Hmm Hmmmmmmmmm!"
Thanks, Alan.
If you come across anything you think might be of interest to us Illustrator folks and you'd like to see it here, then please email .(JavaScript must be enabled to view this email address)
Share:
News archive
2019
2018
2017
2016
2015
2014
2013
2012
2011
2010
2009