Fri 20 Nov 2009 by Emma_McCann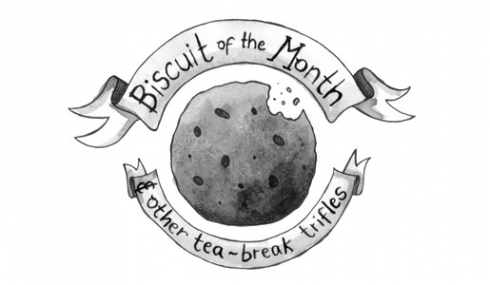 Eh up. So it's that festive time of year again. In between trying to meet deadlines and get in the turkey, why not take five minutes to look through a few of these:
Illustrator of the Month: Jon Klassen

Originally from Niagara Falls but "right now … living in Los Angeles", Jon Klassen's work has a kind of dreamy, retro, horror-film feel to it. His main website is nicely sparse, but his blog is where the good stuff is at. Jon has just made a music video for U2, contributed illustrations to an anthology of short works called "Half Minute Horrors" (put together by Susan Rich and including stories by Margaret Atwood, Lemony Snicket and Neil Gaiman) and illustrated a "book trailer" (books have trailers now?!) for Helen Oyeyemi's new book. Links to all of these on his site. Slightly cumbersome site navigation, but well worth a look.


Flickr Set of the Month: Polish Book Covers

A set of 30 Polish book covers put together by Flickr user, A Journey Round My Skull. Some really interesting and quirky designs on there. Lots of screenprinted examples and great use of limited palettes. Also check AJRMS's other sets. Great ones include some Harry Clarke illustrations for EA Poe, Iranian Children's Books and Japanese Books and Magazine Covers.


Free Download of the Month: Mibo's Advent Calendar

Hove-based design gurus Mibo are offering a free advent calendar to download from their website and assemble yourself. If you're stuck for Christmas present ideas, they also have two 2010 calendars – one a one-page planner, the other a 12 page wall calendar - for downloading.
Stuff To Do in December:

Almost too much to mention but I can't go without bigging up the Christmas Open Houses. In case you don't know the deal, here's the blurb:

Browsing the Artists Open Houses with a glass of mulled wine, signals the start of the Brighton Christmas social calendar. This year nearly 100 houses will be open over three weekends (28-29th Nov, 5-6th & 12-13th Dec), crammed with all kinds of beautiful gifts. As well as artwork and sculpture, most houses offer ceramics, jewellery, textiles, lighting, home furnishings, cards and a variety of Christmas decorations. With so many talented artists and makers in the city there really is something for everyone.

There you go. You can download a AOH brochure PDF from their website, or pick one up at points all over the city, including the libraries.
And don't forget the BiG Christmas Party, 17th December at the Freemasons Tavern on Western Road. Eight till late, DJ to be announced, bring your friends and have a laugh.

Biscuit of the Month: M&S Christmas Range

Nothing from Alan this time, so I shall have to pick my own. So, this month, I'm going for anything being sold in a lovely tin by Marks and Spencer! Their tins are beautifully designed, particularly the ones commemorating their 125th anniversary. Yummy and practical, what more do you need?!

If there's anything you'd like me to highlight in a future column then please either leave a comment or email me at [email protected]

Share:
News archive
2019
2018
2017
2016
2015
2014
2013
2012
2011
2010
2009