Thu 10 Jun 2010 by Emma_McCann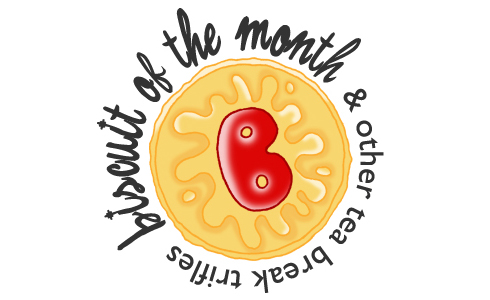 Well howdy y'all. I hope you all had a great Open House season, whether you were exhibiting or buying, or just there for the tea and cake. I know which one I was. We're now into June and apparently it's summer. I suppose this means there are two options: stay inside because of the rain, or stay inside because it's too darn hot to do anything but melt. You avoid wet feet/socks with sandals and getting splashed/getting sunstroke* either way.
*Delete as appropriate.
Anyway, let's have a look a some interesting stuff that's about on the web at the mo:
20th Century Travel: 100 Years Of Globe-Trotting Ads
Another gorgeous new book from Taschen, kings of art books. The blurb says: A lush visual history of international wanderlust, this volume features 400-plus print advertisements from the Jim Heimann Collection, that illustrate the evolution of leisure travel — from domestic to global, exclusive to popular, exotic to standardized — and its crucial role in American culture.
It's just looks fab. Check it out on Taschen's site on the link above, or on Amazon here.
A series of prints from classic Faber and Faber book jackets. Very simple, retro design in fab restricted palettes. If only I had the wall space...
Blurb says: Art Meets Print has created a unique series of prints on paper and canvas to celebrate Faber and Faber's history as a publisher of classic fiction, poetry and plays. Faber remains one of the last of the great independent publishing houses in London. Over 80 years old, it features books on its backlist by no fewer than eleven Nobel Laureates and six Booker Prize-winners.
A fab blog displaying some great record jackets collected and scanned by Jive Time Records in Seattle. Blurb says: The seemingly infinite number of vintage record jackets that convey their message with simple shapes like the dot never ceases to amaze and amuse me. Project Thirty-Three is my personal collection and shrine to all those expressive dots along with their less jovial but equally effective cousins; squares, rectangles and triangles, and the designers that make them come to life on album covers. Other categories include arrows, abstract shapes and typography-only.
And some great links that just speak for themselves:
Great prints from Imeus Design on L'Affiche Moderne

Very nice artwork from 50's children's illustrator Peggy Wickham

Quite possibly the coolest tissues in the world

Teacup wallpaper (of the kind that goes on your walls, not your desktop)

Lovely limited palette Woodland greeting cards

I'm Too Old for a Lunchbox, Right?

Biscuit of the Month: PT Bakery.

I'll have a box of Peanut Butter and Milk Chocolate Chunk, thanks.
If there's anything you'd like to see highlighted here next month, then please do drop me an email here. Thanks!
Share:
News archive
2019
2018
2017
2016
2015
2014
2013
2012
2011
2010
2009