Sat 08 May 2010 by Emma_McCann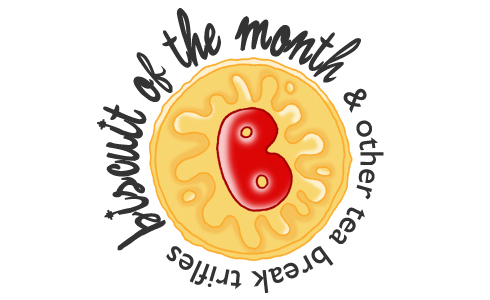 So I didn't run off to open a beach-side cookie shop, after all. You're disappointed, aren't you? You wanted those Mates Rates biccies, didn't you? Ahhh, well. Not only am I back here at my desk, there's also a new, full-colour, all-singing, all-dancing logo up there, too. Woo!
My little April fool over with, though, we're now into May and it's Open House season. Don't forget you can flag up where your work is appearing if you're taking part this year. Just write yourself a lil' old blog post and we can make it a featured item on the front page. But, should the weather prove uncooperative and you have to stay in, here are a few interesting things that the internet has to offer right now:

You'd be forgiven for thinking Tove Jansson only drew Moomins, but here are some lovely illustrations she produced for, amongst others, The Hobbit and Alice in Wonderland. The thumbnails are very small and the website is tres 1993, but you get a lovely overview of a huge and varied body of work. Very nice indeed.
Coast Seaside Poster Charity Auction

Fancy your own original Angie Lewin or Rob Ryan poster? Coast magazine are running an eBay auction of seven posters by top contemporary artists to raise money for the Marine Conservation Society. This is what their blurb says:
For inspiration, we looked to the classic railway and travel posters of 1930s which, with their infectious optimism and idealism, conveyed the thrilling modernity and romance of the UK's resorts in their heyday. As the British coast is currently experiencing a resurgence of fortunes with fantastic restaurants, boutique hotels, cleaner beaches and exciting new attractions, we wanted a new set of advertisements to do it justice. So we asked seven top contemporary artists to design a poster advertising their favourite seaside resort. Those who shared our vision and agreed to take part include paper-cut maestro Rob Ryan, Red or Dead founders Wayne and Gerardine Hemingway, printmaker Angie Lewin, and Biba creator Barbara Hulanicki.
The auction is live now and runs until Sunday 16 May, 9pm. Definitely have a click through and see all of the posters in all their glory, and even make a bid if you're feeling generous. Barbara Hulanicki has taken on Brighton, but I'd love the Angie Lewin/Salthouse one myself.
This blurb says:
Hyperactivitypography from A to Z is an activity book for typographers illustrated in a nostalgic vintage style to give it a sweet and childlike look.The book is packed with activities, ranging from silly to hard core nerdiness.It's great to test your skills on and to learn new things while having fun. Who said typography had to be stiff and boring?
Says it all, really. It's a great book that you can flick through online, so go have a go. The pages are laugh-out-loud funny, and the retro illustration style and limited colour palettes are just yum. You can also buy the book itself online through the site.
And just some stuff for fun:
Fantastic Rob Ryan time lapse video
I want this poster really quite badly

How to make a monster from a typeface

Incredible portfolio time lapse video from Alex Pone

Nice screenprinting article in The Times

Lovely new Sanna Annukka cards

Biscuit of the Month:

Anything by these guys. I mean, just look at these!!!
Remember, if there's anything you'd like to see highlighted here, just let me know at [email protected].
Share:
News archive
2019
2018
2017
2016
2015
2014
2013
2012
2011
2010
2009