Sun 07 Dec 2014 by Jo_Moore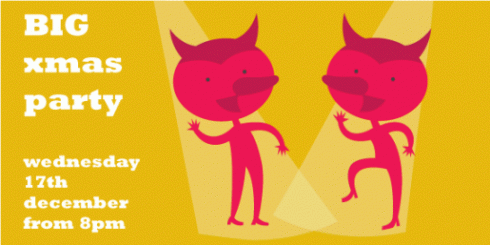 Yes, it's time again to dust off your party frock and join BIG for our festive shindig. This year we'll be at the Devil's Disco upstairs of The Joker bar (formerly Circus Circus on Preston Circus). The bar is fresh from an extensive refit and now offers a super cool place to hang out. Great food too.
All BIG members, chums, rellies are most welcome. And it's FREE. Plus a complimentary glass of mulled wine for early birds. See you there!
Wednesday 17th December
Upstairs @ The Joker, Preston Circus, Brighton.
8pm - midnight
Share:
News archive
2019
2018
2017
2016
2015
2014
2013
2012
2011
2010
2009