Mon 13 May 2013 by Emma_McCann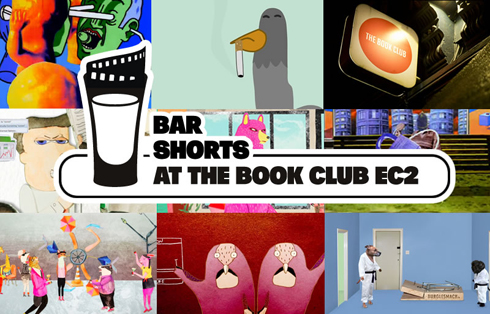 12Foot6 and Chris Shepherd invite you to the all new Bar Shorts at The Book Club on May 21st.
After the brilliant screening in Manchester Bar Shorts is back on home turf to present some of the best in international short film and animation.
The line-up will include award-winning directors Julia Pott, Will Anderson, Jordan Bruner, Chintis Lundgren, Perrie Murphy, Dog Judo, 12Foot6, Sergi Sanchez a.k.a OMBREBUENO, Duncan Cowles, Monika Forsberg, Lucy Izzard & Laura Coates, Run Wrake, David Shrigley and Will Sweeney... and more tbc!
With stand-up comedian Phillip O'Shea on hand to keep you amused mid-screenings (we break the screenings into three parts) this Bar Shorts is not to be missed!
Tuesday 21st May in The Book Club basement 19:00-22:00pm
100-106 Leonard St, London EC2A 4RH
Always FREE and welcome to everyone but please
register your interest via Eventbrite.
Share:
News archive
2019
2018
2017
2016
2015
2014
2013
2012
2011
2010
2009