Wed 25 Apr 2012 by Siobhan_Harrison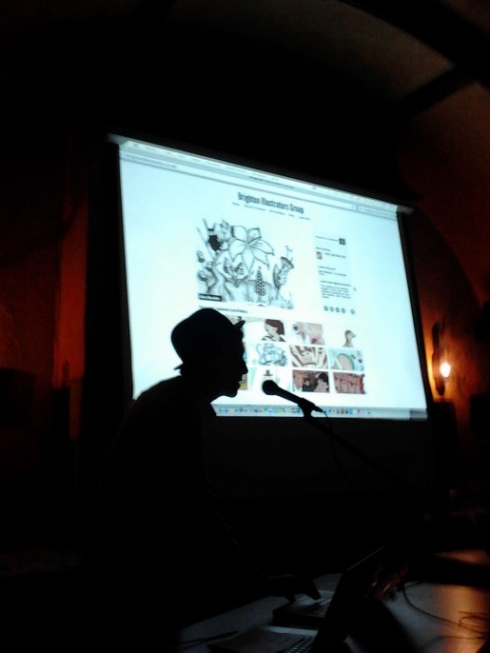 Last week Brighton Illustrators hosted another 6x6 event at the function room of The King and Queen pub in Brighton. The initial idea of these talks was that six illustrators talk about six or so images of their work. The talk kicked off with Paul Cemmick cartoonist and caricaturist. Paul talked about some of his influences ,about drawing Dr.Who Monsters, all of them and about his foray into digital image making.
http://cemmickcomics.blogspot.co.uk/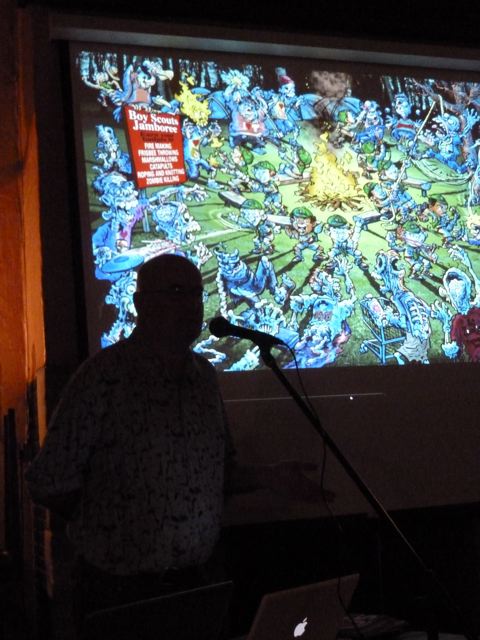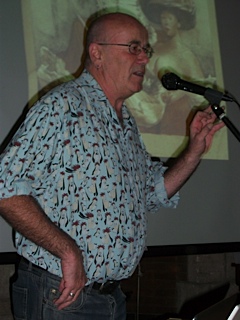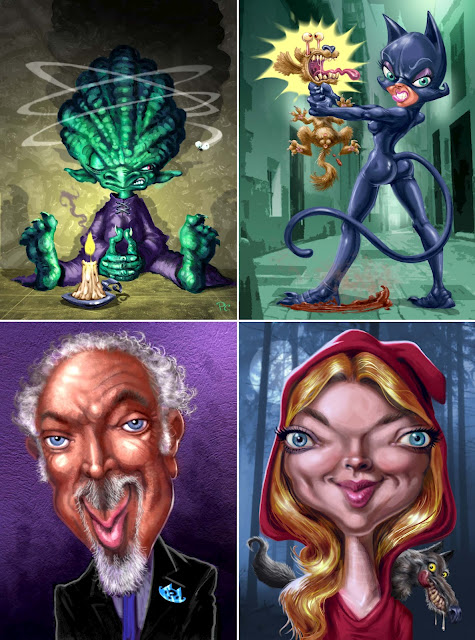 Followed by Elaine Field and Sami Sweeten who work in -house for Tigerprint for Marks and Spencer.
They brought along some products, greeting cards, packaging, stationery, plush and Elaine's licensed product for M and S Emily Button. They talked about several competitions they have open which could lead to a placement.
http://www.tigerprint.typepad.com/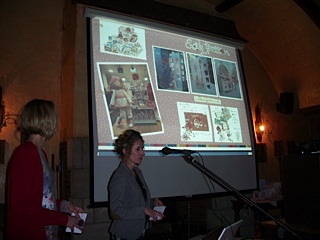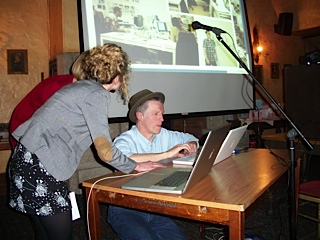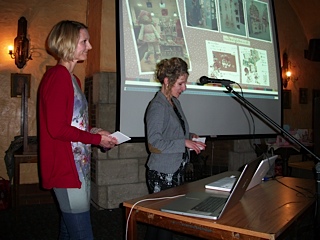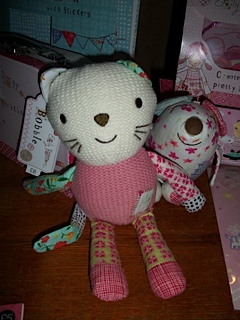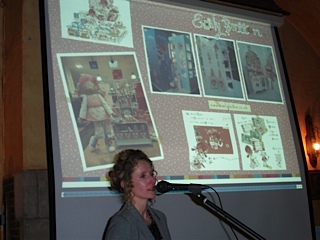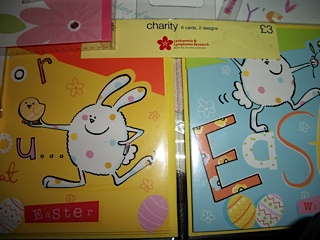 This was followed by Harry Venning taking the stage in a vibrant and hilarious talk about cartooning,
Harry writes the successful cartoon strip for The Guardian, Clare in The Community. Together with David Ramsden, Harry writes the fantastic Clare in the Community series for BBC Radio 4.
On a flip chart Harry demonstrated drawing political cartoons, how to show emotion, speech bubbles, everything apart from drawing horses which was the running gag of a very enjoyable evening.
http://www.harryvenning.co.uk/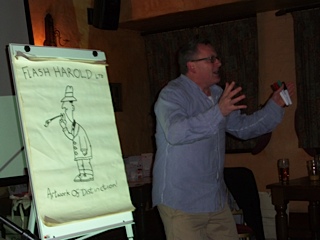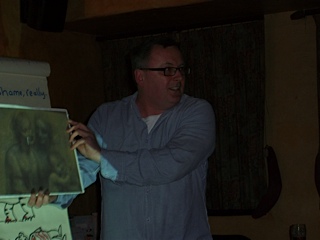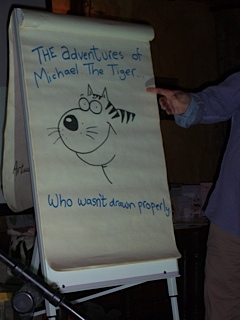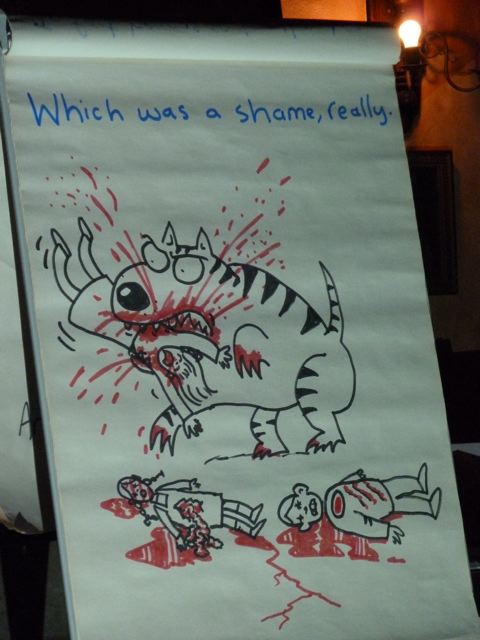 Cartoonist and Illustrator Rosie Brooks followed Harry. Rosie had just recently had her own stand at Bologna Book Fair. Rosie explained how she came to be Illustrating and Cartooning, having originally studied Music. Rosie illustrated Paul McCartney's Guitar recently and the image has ended up on an American 44 cent stamp, she ran through how she acquired this prestigious job. Rosie has an impressive client list ranging from Oxford University Press, Marks and Spencer , Hodder Publishing, to Paul Mc Cartney and The Groucho Club.
http://rosiebrooks.co.uk/Home.html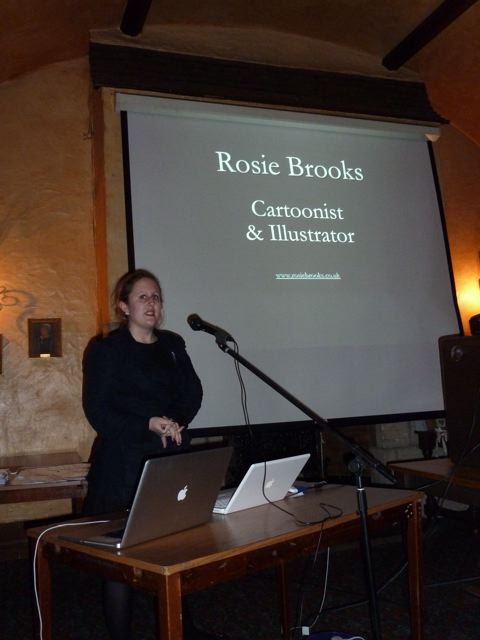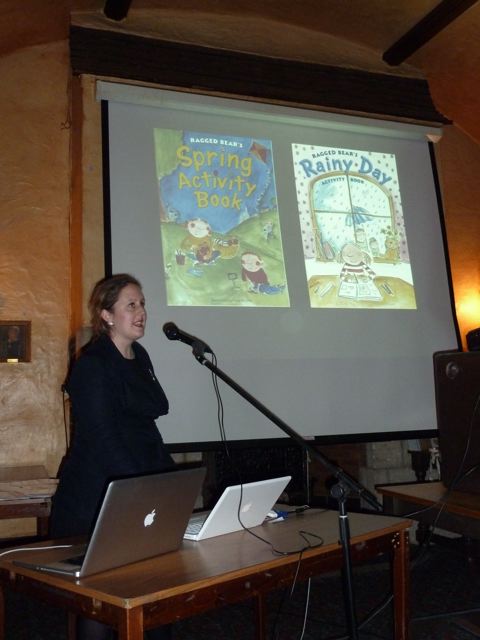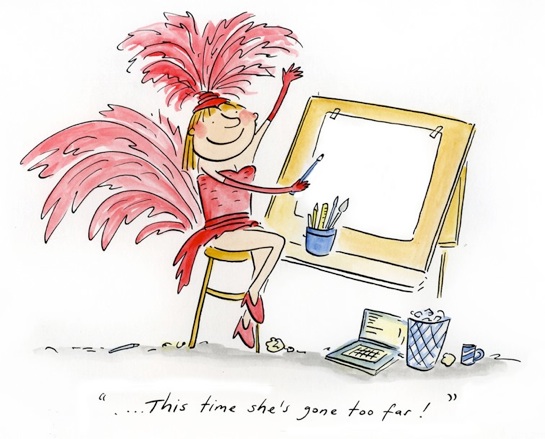 Next up was Sarah Dyer who explained how she always took her sketchbooks rather than a portfolio along to show publishers she is working with. Sarah showed us some of her influences as well as her own work. Sarah chatted about painting work by hand and sometimes having issues with the gutter on a picture book having been so involved with the intricate painting of her images. Sarah has worked on some fantastic Books for Frances Lincoln she has also worked with Bloomsbury.
Check out her lovely work on her website http://sarahdyer.com/index.htm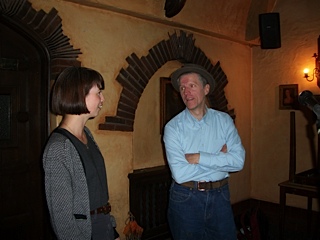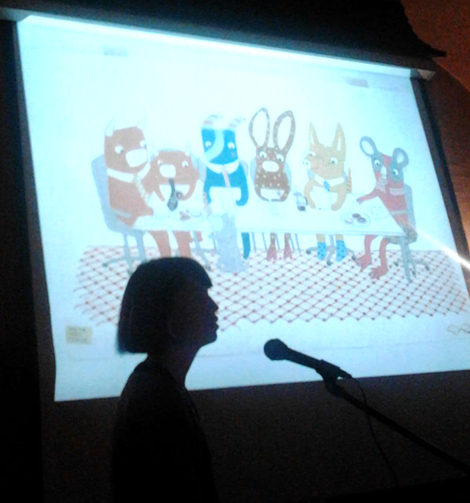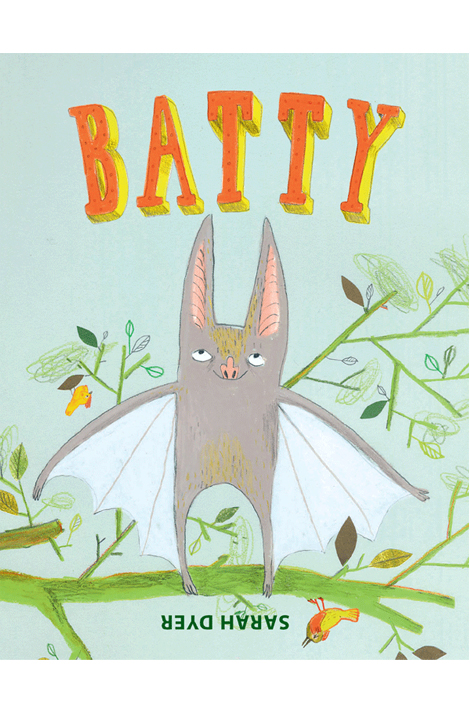 Last but not least was Peter Greenwood from The Annexe Studios Brighton, talking about our new and relaunched website. Pete came up with the design ideas and look of our new site and Tim Jukes our skilled web designer put it together.
Check out Tim's site here http://http://www.timjukesdesign.com/
Peter Greenwood a.k.a Peter Mac's illustrations here.
and our new website here http://brightonillustrators.co.uk/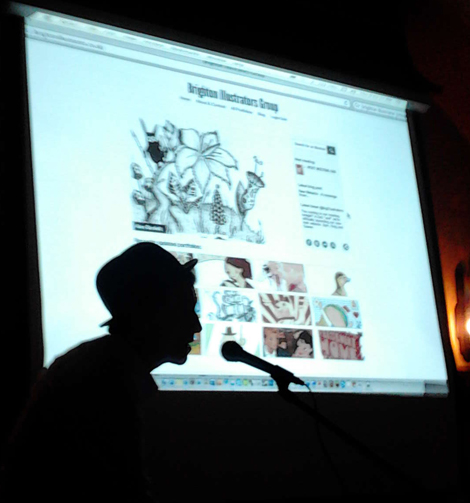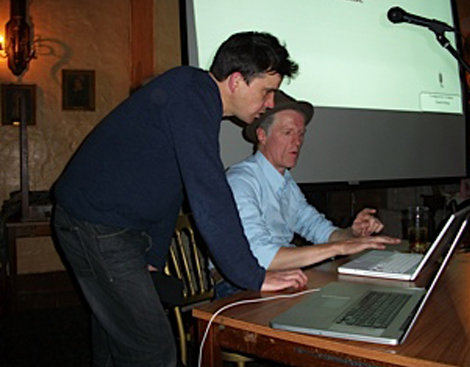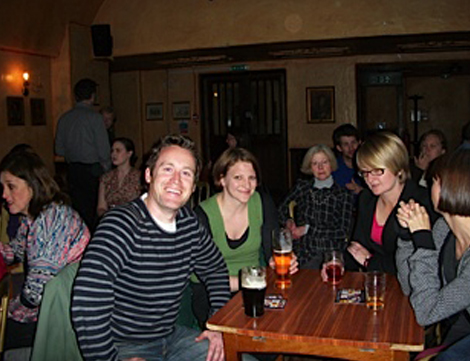 Share:
News archive
2019
2018
2017
2016
2015
2014
2013
2012
2011
2010
2009