Wed 06 Aug 2014 by Stephanie_Lidbetter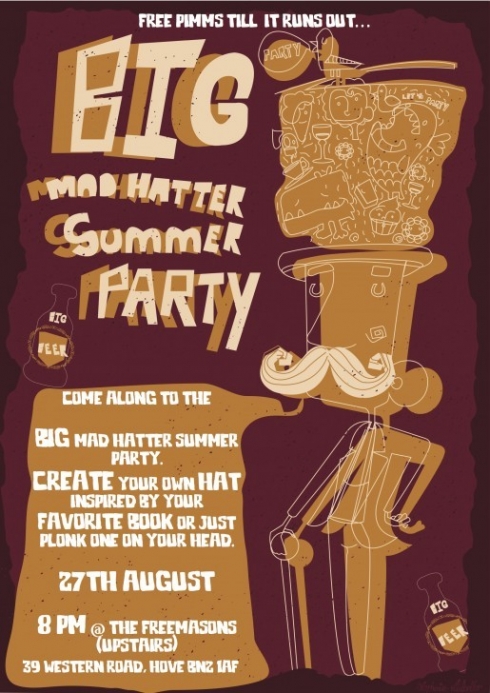 The summer is here and BIG is feeling a little bit summer mad. Create your own mad hatters hat Inspired by your favorite book or just plonk one on your head.
So pop along to The Freemasons on the 27th August, 39 WESTERN ROAD, HOVE BN2 1AF at 8pm for our summer party. Free pimms till it runs out.
Share:
Blog archive
2019
2018
2017
2016
2015
2014
2013
2012
2011
2010
2009