Wed 02 Nov 2016 by Garry_Robson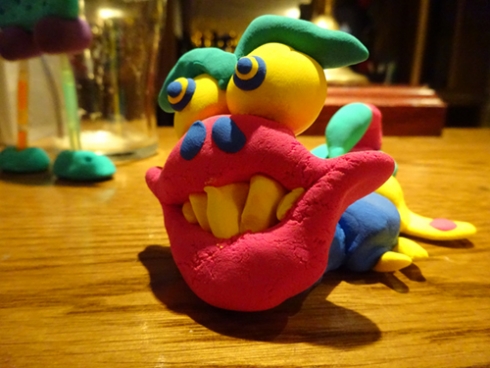 Thanks to everyone who came along to the BiG Scary Thing film and monster making night on 25th October at the Caxton Arms. It was a fun evening watching the making of Tim Burton's 'Corpse Bride', and raised some interesting discussions about animation design and whether people's preference was for stop motion or digital animation or a bit of both.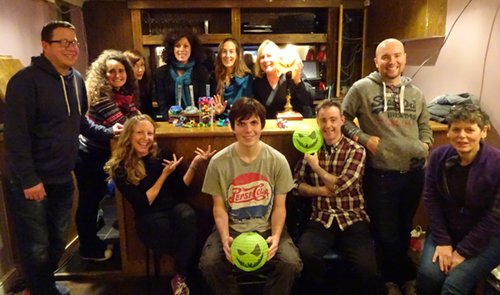 Making monsters
We were also busy making BiG Scary Things and the winning monster was made by William Hanekom – so well done! William's creation is at the top of this blog post, but there were lots more from BiG illustrators, like these: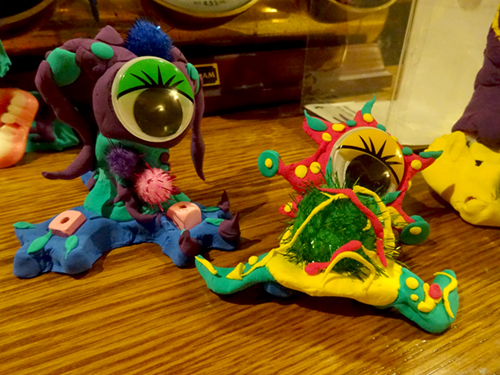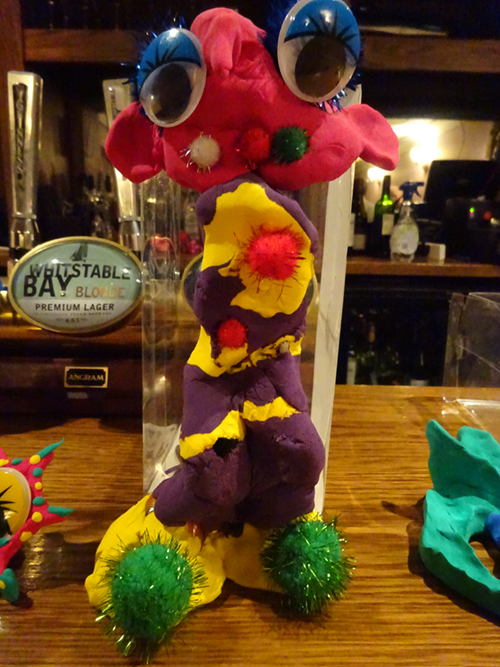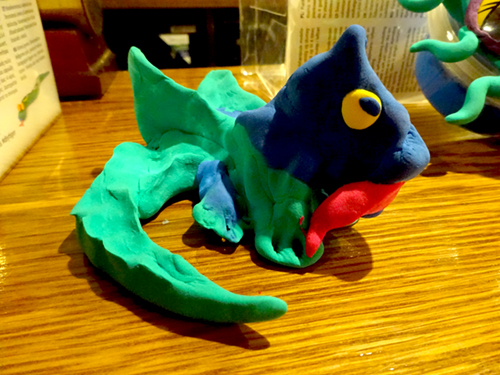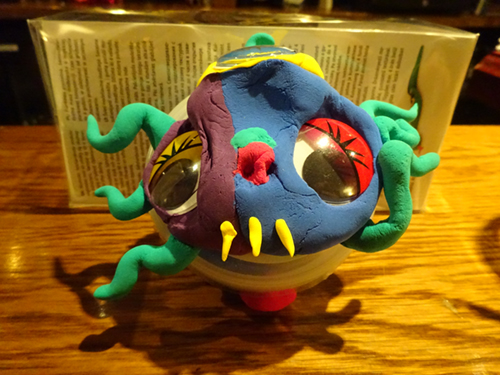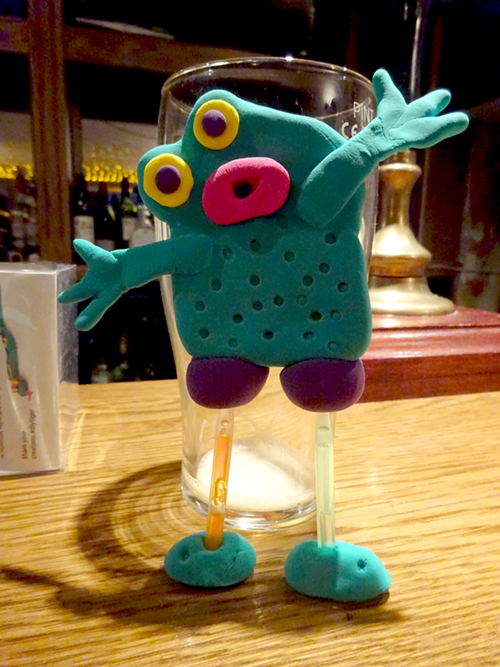 Some of our monsters got a bit drunk...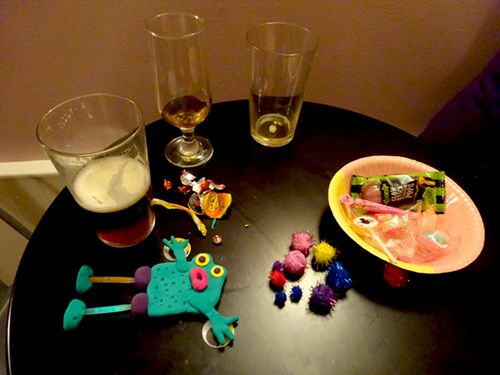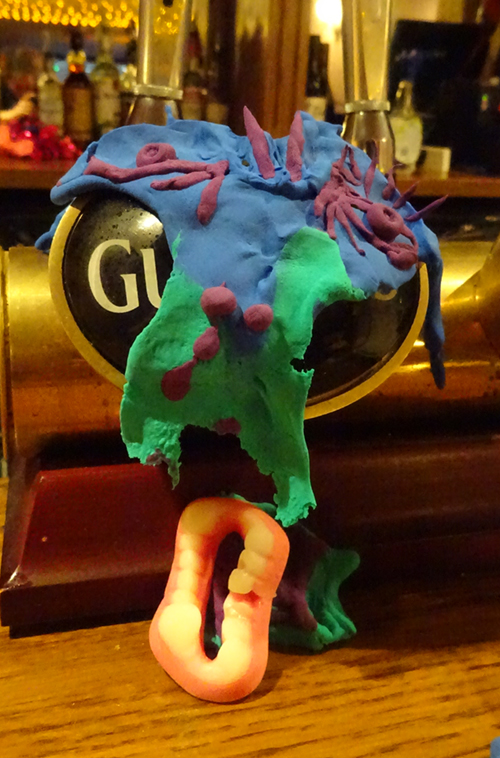 Next BiG meeting:
There will be a regular meeting in late November and we will be having a mystery guest speaker. Details will be circulated via BiG social media and the BiG Newsletter (and this blog) soon.
Blog header pic: The winning BiG Scary Thing by William Hanekom
Share:

Blog archive
2019
2018
2017
2016
2015
2014
2013
2012
2011
2010
2009