Tue 23 Aug 2011 by Siobhan_Harrison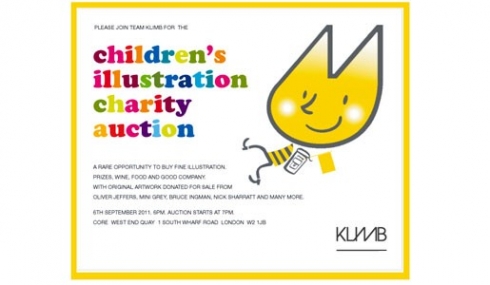 Klimb is a group of energetic people who want to raise lots of money for two children's charities by climbing Mount Kilimanjaro.
On the 6th of September Klimb will host The Big Klimb Children's Book Illustration Auction
The Big Klimb Children's Book Illustration Auction is a rare opportunity to own fine original artwork AND help two children's charities! Chance UK and TAS.

Original artworks from Oliver Jeffers, Mini Grey, David Roberts, Alexis Deacon, Viviane Schwarz and other talented and well known illustrators including Brighton illustrators Adam Stower, Nick Sharratt & Guy Parker-Rees.
Preview the artwork here
http://klimbkiliillustration.blogspot.com/
Artwork from these artist's will be available to bid for on the night. All in aid of charity.
To preview the artwork for sale please visit klimbkiliillustration.blogspot.com
As well as the auction, have a go on the Spin & WIn illustration tombola, take a chance in the prize raffle, have an illustrator draw anything you choose at the 'Draw Whatever You Like' easel and enjoy fine drinks and good organic food from the CORE restaurant! All in good company!
Please join Team Klimb and support our children's charities by attending. E-mail [email protected] for details and to register your interest.

Information about Klimb, the charities and other fundraising events can be found here:klimbkilli.blogspot.com <http://klimbkilli.blogspot.com/>
The Big Klimb Children's Book Illustration Auction
6th September 2011 at 6pm, auction starts at 7pm
CORE Restaurant
West End Quay, 1 South Wharf Road, London, W2 1JB (Paddington Basin)
Registration: [email protected]
Share:
Blog archive
2019
2018
2017
2016
2015
2014
2013
2012
2011
2010
2009