Mon 06 Sep 2010 by Emma_McCann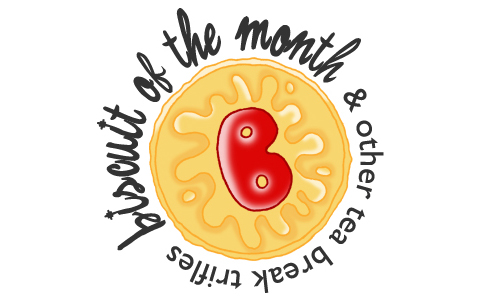 Just a quick Biscuit for you this month. A crumb to nibble, as it were. We're back into autumn once again, and if it's just too nippy to pop outside, stay where you are with a nice cup of tea and have a browse through this little lot instead:


Fantastic Flickr: Hidden Posters of Notting Hill Gate Tube Station

Recent construction work at Notting Hill Gate has recently uncovered these amazing advertising posters in non-public areas of the station. The posters date from c1956 - 1959, which is when the station's lifts were removed and replaced by escalators. The examples in the photos are in an old lift passageway and you can also see the original Central London Railway tiled walls from 1900. These are London Underground's official photographs and the posters themselves will remain entirely inaccessible to the general public. Fantastic examples of mid century graphic design, though; I love the Pepsodent one.
Far, Far Away: Star Wars Prints by Andy Helms.

These are great. Actually, check out Andy's other work while you're over at his blog. There's a particularly nice "Mostly Harmless" poster and some great digital doodles.
The Papered Parlour: Uncover the secrets of London's Art Book Scene
The Papered Parlour is fab creative space in Clapham that runs lots of crafty classes in anything from screenprinting to dressmaking, silversmithing to hand-made wallpaper. Fancy making an artist's book? The blurb says: PRINTMAKING: CONTEMPORARY BOOK ARTS. Timed to coincide with the London Art Book Fair at the Whitechapel Gallery, uncover the secrets of London's self-publishing scene as experimental printmaker Helen Bridges guides you through the fundamentals of contemporary book arts. Showcase your creative talent by making a unique artist's book. Combine illustration, printmaking and graphic design to create the form and content for your work of art. From layout to letter press, learn cutting edge book art techniques that will allow you to make limited edition books and self publish from home. Sat 09 Oct 2010, 12 - 5pm. £57.50 (includes materials & refreshments)
The class itself is run by Helen Bridges "a fine art print maker and a founding member of print collective LOOP. A graduate of Camberwell College of Art, she studied M.A. Fine Art Printmaking specialising in experimental print techniques. Her work has been featured in publications including Design Week and Printmaking Today and is held in collections by the V&A and University of the Arts London."
But if you don't fancy making your own book, how about visiting the LABF itself?

The London Art Book Fair
Whitechapel Gallery
24 – 26 September 2010

Take a trip to the London Art Book Fair at the Whitechapel Gallery where 90 publishers, rare book dealers, galleries, magazines, universities and small presses will present their latest books. Be inspired by the best the UK self-publishing scene has to offer.

Biscuit of the Month: An oldie, but a goody, Millie's Dark Chocolate. Can't beat it.

Well, that's it for this month. Short and sweet, as I said. If there's anything you'd like to see featured here, then please contact me here.
Share:
Blog archive
2019
2018
2017
2016
2015
2014
2013
2012
2011
2010
2009