Fri 21 Apr 2017 by Mia_Underwood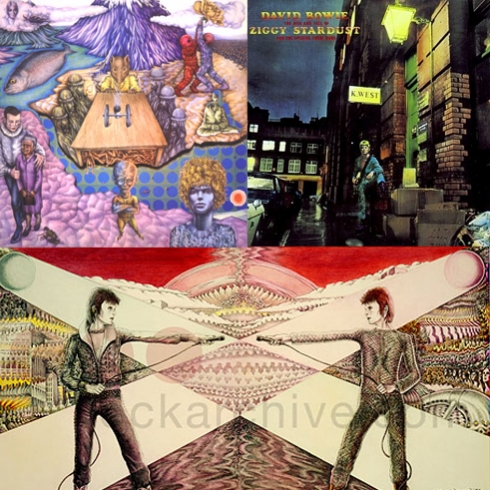 Brighton Illustrators Group are proud to announce a very special evening with the acclaimed painter and illustrator George Underwood. Best known for creating iconic album covers for famous musicians including David Bowie and T. Rex, George will present a talk about his life and work, followed by a Q&A session and a unique Virtual Reality exhibition of his paintings.
There will aslo be signed 'Soulful Warriors' books by George Underwood, signed art prints and Ziggy pins for sale on the night.

The event will be held in the spacious and modern auditorium at 68 Middle Street, Brighton. Tickets are limited, so make sure you book yours fast!
Get your tickets here

When: 7.30pm - 11pm, Thursday 25th May
Where: 68 Middle Street, Brighton BN1 1AL

Drinks for this event will be kindly provided by Kineo.
Many thanks to sponsors Clearleft, 68 Middle Street and Kineo
GEORGE UNDERWOOD - MAKING A MARK
Born: 5th February 1947
George Underwood will talk about his personal journey from the 1960s music scene to success as a commerical artist and exhibiting around the world.

How he met David Jones (Bowie) at 9 years old and becoming best of friends.


1961 - David and George outside the American Embassy
In 1964, while a student at Beckenham College of Art, George formed a band called The King Bees with his friend David Jones. Jones would later become David Bowie. George recorded a solo record as 'Calvin James' with producer Micky Most, but George decided the music business was not for him and returned to art school.

George's talent as a painter did not escape the notice of his friends in the booming British music scene, and he was commissioned to create album covers for bands such as T.Rex, Procol Harum, Gentle Giant and his old school friend David Bowie.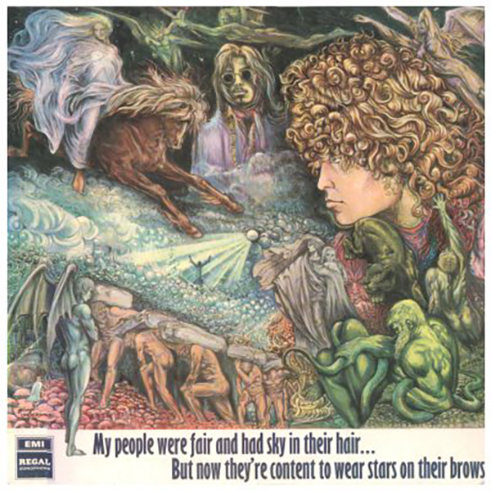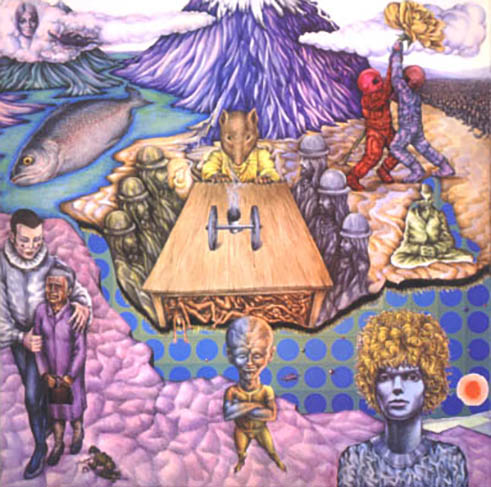 Establishing himself as a leading commercial artist and creative Illustrator, George went on to produce book jackets, LP and CD covers, poster art and private commissions.
In the mid-seventies he began painting in oils, which eventually led to him exhibiting his work in galleries in UK and worldwide.


VR ART EXHIBITION
An artist always open to innovating and embracing new technologies, George will introduce a Virtual Reality exhibition of his work which guests are invited to experience after the talk. Created in collaboration with Brighton VR lab Gallery Ghost, the 'virtual gallery' explores new ways to experience and share art through the emerging technology of VR. For more info visit www.galleryghost.com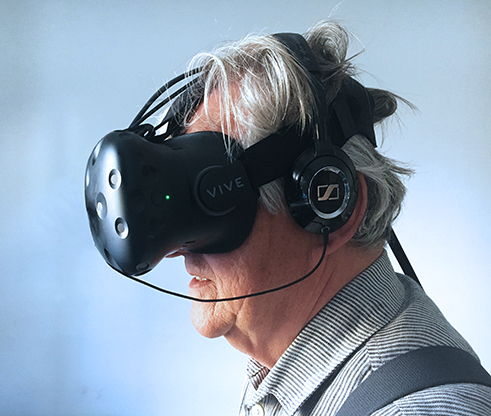 CURATED BY : Mia Underwood
SPONSORED BY : 68 Middle Street, Clearleft and Kineo



Share:
Blog archive
2019
2018
2017
2016
2015
2014
2013
2012
2011
2010
2009