Thu 22 Oct 2009 by Penny_Dann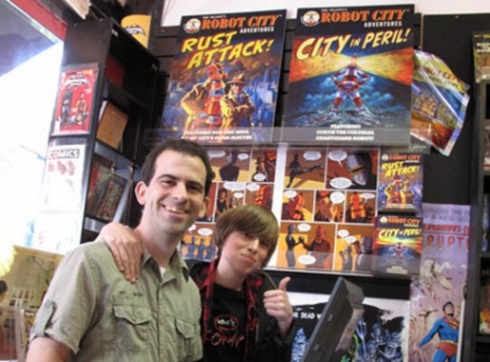 October saw the arrival of two graphic novels, the result of an epic amount of work by B.i.G.'s own Paul Collicutt.
Robot City "Rust Attack" and "City in Peril".
The original idea was born over ten years ago, and Paul found a publisher in Templar Books, who plan futher graphic novels, a Guide to Robot City, a Poster book, merchandising... and quite possibly, world domination.
The Booklist U.S. said - "Rock 'em, sock 'em, Robot fun".
Paul says - "I've been working like a machine".
Paul will be appearing on Meridian TV soon, watch this space for date and time.

Share:
Blog archive
2019
2018
2017
2016
2015
2014
2013
2012
2011
2010
2009