Thu 22 Oct 2009 by Penny_Dann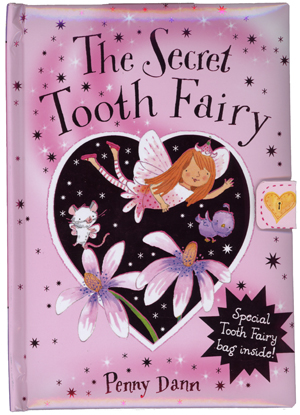 Penny Dann has a new book out...
Yet another in the series... first appearing in 1997, the Secret Fairy must surely be ready to retire by now... but no, here she comes with her new bessie mate, Lily the trainee Tooth Fairy.
Pop-ups by paper engineer extraordinaire Corina Fletcher, plus a packet of stars to guide the way to the silken bag containing your tooth.
Sorry, tried my best but couldn't get the whole cover to appear!
Here's the link to Amazon
www.amazon.co.uk/s/ref=nb_ss?url=search-alias%3Dstripbooks&field-keywords=The+Secret+Tooth+Fairy&x=13&y=18
Share:
Blog archive
2019
2018
2017
2016
2015
2014
2013
2012
2011
2010
2009