Mon 05 Sep 2011 by Alan_Baker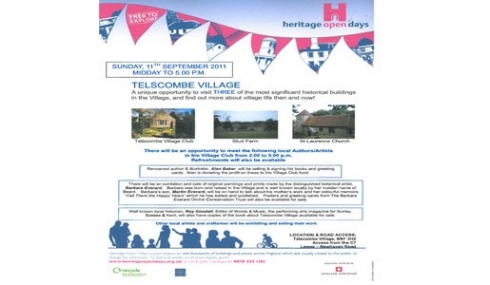 Telscombe village fete- part of heritage day.
Alan Baker will be signing some of his children's books.
Cliff Wright, likewise.
Other exhibitors include, Robert wheeler, Catherine Wilson, Martin Everard, Bryony Crane, Maxine Badger, Chrissy Harfleet, Mike Skinner, Janet Roland, Julie Basham and Rose Skilton.
Tea and cakes.
2.00 -5.00pm Sunday 11th sept at Telscombe village hall
Share:

Blog archive
2019
2018
2017
2016
2015
2014
2013
2012
2011
2010
2009