Sat 26 Jun 2010 by Jo Brown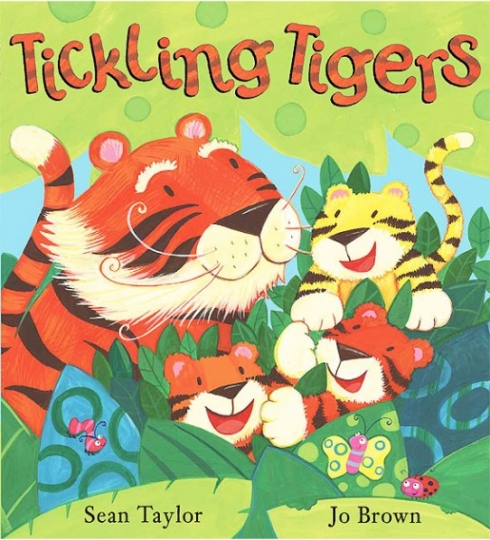 My latest picture book commission, Tickling Tigers written by award winning writer Sean Taylor, has just come out.
A daddy tiger teaches his three cubs all about tickling various animals, ending in "a just-tickled-tiger hug".
This was a great book to work on, a lovely rhyming text, I got to use lots of bright colours which reproduced really well,esp the oranges, and lots of little details in the form of bugs, textures and patterns.
Orchard Books ISBN 978-1843629511
Share:
Blog archive
2019
2018
2017
2016
2015
2014
2013
2012
2011
2010
2009