Thu 29 Aug 2013 by Amy_Rogers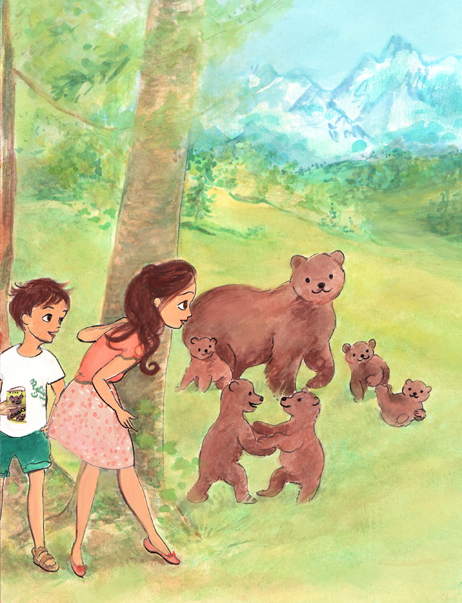 The latest BIG meeting was a social event held at The Caxton Arms. Members old and new were invited to bring along one of their favourite illustrations. Discussion of each others work led to some fascinating insights and inspiration. We chatted about life as an illustrator, including different working methods, relationships and commissions. There were free dinks and miraculously nobody fell over.
Virtually meet the member:
Michael Munday explains the illustration he brought...
Why did I bring this one? Because it's got some spontaneous drawing in it - done on the spot, in stubby Ferby coloured pencils in the Hepworth Gallery - then later put together with some shapes of Barabara Hepworth's sculptures in an impressionistic (not Impressionist!) collage style, using Photoshop layers. It combines very basic drawing with design - and is meant to sort of tell a story. And is a favourite of mine.
It was for my illustrated blog, If It's Munday - http://www.michaelmunday2.com
Garry Robson:

http://pinterest.com/garryrobson/art-from-childhood/
A brief description:
Pictures made by adults when they were children. Some of these are by me, some by other contemporary designers and illustrators and some by famous artists. I'm encouraging other artists and designers to join the board and contribute if possible or ask others to follow.
Adam Hook:

I brought an Osprey Publishing illustration from their Warrior title Roman Auxiliary Cavalryman.
The plate just needed to depict the recruitment process for the Roman Cavalry but I tried to introduce a bit of humour by setting it in the rain and having the off duty troopers amused by watching their officer examining the new recruits in less than favourable conditions.
http://www.adamhookillustration.com/
Please click on the images to find out more!
http://stephanielidbetter.blogspot.co.uk/
http://www.tonydesaulles.co.uk/
http://www.behance.net/RobynLara
http://drawsomethingkate.wordpress.com/
http://www.siobhanharrison.co.uk/
Share:

Blog archive
2019
2018
2017
2016
2015
2014
2013
2012
2011
2010
2009