Sat 08 Jan 2011 by Alan_Baker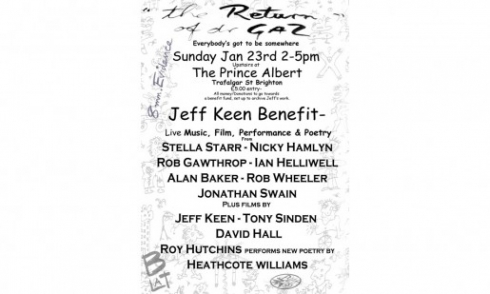 Please come to the Jeff Keen Benefit for an afternoon of Live music, film, Performance and poetry by- Stella Starr, Nicky Hamlyn, Rob Gawthrop, Rob Wheeler, Ian Helliwell, Alan Baker, Jonathan Swain and Roy Hutchins.
Also films by Jeff Keen, Tony Sinden and David Hall.
It is being held upstairs at the Albert in Trafalgar St at 2.00 - 5.00 pm on Sunday Jan 23rd.
An Afternoon never to be forgotten.
Share:

Blog archive
2019
2018
2017
2016
2015
2014
2013
2012
2011
2010
2009