Mon 09 Aug 2010 by Emma_McCann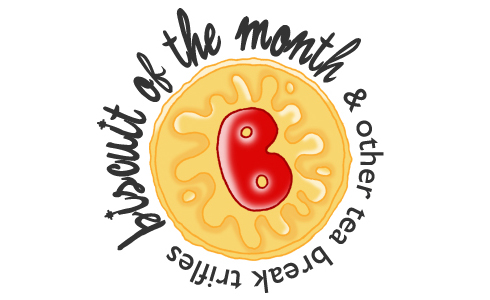 Hello all. After a brief hiatus last month, Biscuit is back with the usual quota of the interesting, the fun and the just plain silly. Take a look through what we have for you this month:
These great advertising posters for Facebook, YouTube and Skype are produced in a vintage style by advertising agency Moma, based in Sao Paulo. They were created for the Maximidia Seminars whose slogan is "Everything Ages Fast". Find out more here.
These green and artistic upcycled planters have been seen going up in and around London. Created by "green graffiti artist extraordinaire" Anna Garforth, these Head Gardeners are "a personal take on tribal art and totems, but with mass appeal coming in a kaleidescope of colours and playful expression." Check them out here.
Creative Reuse: Ephemera Collages by Jacob Whibley

The blurb says: "Ephemera has never looked so good! Artist Jacob Whibley uses Paris Metro ticket stubs, envelopes, book covers, receipts and more in his collages and I'm especially fond of the "architecturalness" found in each piece — precision cuts and angles combined with the randomness of the media."


Check out more collage work on Jacob's website here and on Flickr here.


The PEN Story: Fantastic stop-motion animation using 1000s of photographs
Created to advertise a camera, this great animation - based on the work of Taijin Takeuchi - is the PEN Story in stop motion. They shot 60 000 pictures, developed 9600 prints, and shot over 1800 pictures again with no post production! Also see their follow up billboard animation here.


Amazing Wine Labels: 30 Unique Designs

Some fantastic and original packaging design here. My favourite is the rather gothic yet elegantly simple Return of the Living Red: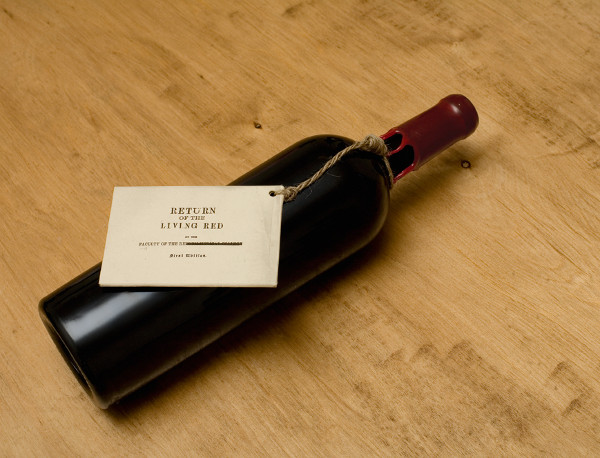 Authors/Illustrators Fear Cuts in PLR
Already being reduced by 3% this year, top authors talk about their fears for the PLR's future in The Guardian.


Finding a Cover for The Girl with the Dragon Tattoo
Very interesting article on how the US edition found its cover.


Other stuff to check out:
Fisherman's Friend
Very funny new print from Flood the Valley
Modern Dollhouse
Just gorgeous.
Plastic Horses
Amazing sculptures created out of old, plastic cutlery.
Biscuit of the Month: Rosemary and Cheese Biscuits

More of a biscuit in the American sense of the word - ie, a scone - nevertheless, these look plain delish.
Well, that's it for another month. As usual, if there's anything you'd like to flag up for this column, please email me here.
Share:
Blog archive
2019
2018
2017
2016
2015
2014
2013
2012
2011
2010
2009