Fri 25 Sep 2009 by Alan (Fred)_Pipes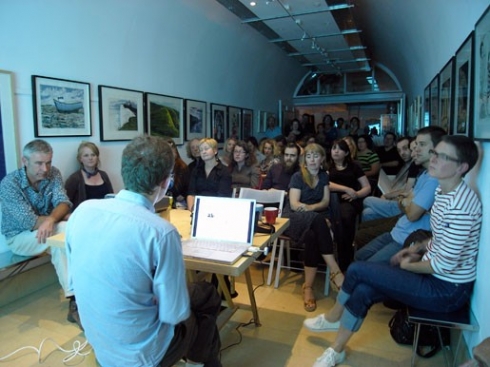 It was standing room only at Castor + Pollux last night as web designer Tim Jukes unveiled the new BiG website - the one you're looking at now.
As you can see, the new website combines the portfolio aspect with a dynamic blog, events calendar and pinboard. Content is currently being migrated from the old site, and the incentive to keep your portfolio updated is that it will then appear on the front page.
Share:

Blog archive
2019
2018
2017
2016
2015
2014
2013
2012
2011
2010
2009